Homemade pesto is so simple to make and wonderfully delicious. The taste of Italy right in your own kitchen.
Pesto is such a versatile ingredient your fridge should never be without a jar. In a hurry? Then add a spoonful of homemade pesto to some pasta or gnocchi. Want to make a healthy lunch? Put a spoonful to a rocket and sun-dried tomato salad. Want to impress at dinner? Add a few breadcrumbs to the homemade pesto and use it as a crust on some baked salmon. Yummy!
But how to make it? It's so easy. Just 5 ingredients and a food processor. Basil, pine nuts, parmesan cheese, garlic, and extra virgin olive oil.
I'll show you how…



1. Get the ingredients together
As always, get all the ingredients together before any cooking. In fact, to make this healthy homemade pesto there is no real actual cooking involved. Just dry roasting the nuts and blending the ingredients together to make the pesto. You can then use it later for many different dishes depending on what you fancy on that evening.
bring together all raw ingredients. The basil, pine nuts, parmesan cheese, garlic, and extra virgin olive oil.
2. Dry roast the pine nuts
Firstly, add the pine nuts to a dry frying pan and heat through until they start to turn golden. This does not take long and they can easily burn so keep tossing the nuts.
3. Blend the ingredients
With the pine nuts dry roasted take these and the rest of the ingredients, less the extra virgin olive oil, and put them in a food processor. Note that I ten to remove the large stalks from the basil but this is optional.
The blitz all of the ingredients whilst adding the oil. What should result is a fine oil pesto sauce.
If you wish, you can now season to check the taste but I find the pine nuts have added salt anyway and any more seasoning is superfluous to requirements.
I always add the pesto to sealable little jars and the fresh homemade pesto will last 5-7 days in the fridge.
OK, that's it for this one Foodie Friends. A quick post today but a wonderful fresh recipe. As said above, this is such a versatile dish. It can be used for many different recipes. Pasta, fish, lamb, salad etc. etc. I hope you enjoy!
As always, many thanks for reading and until next time…Steve.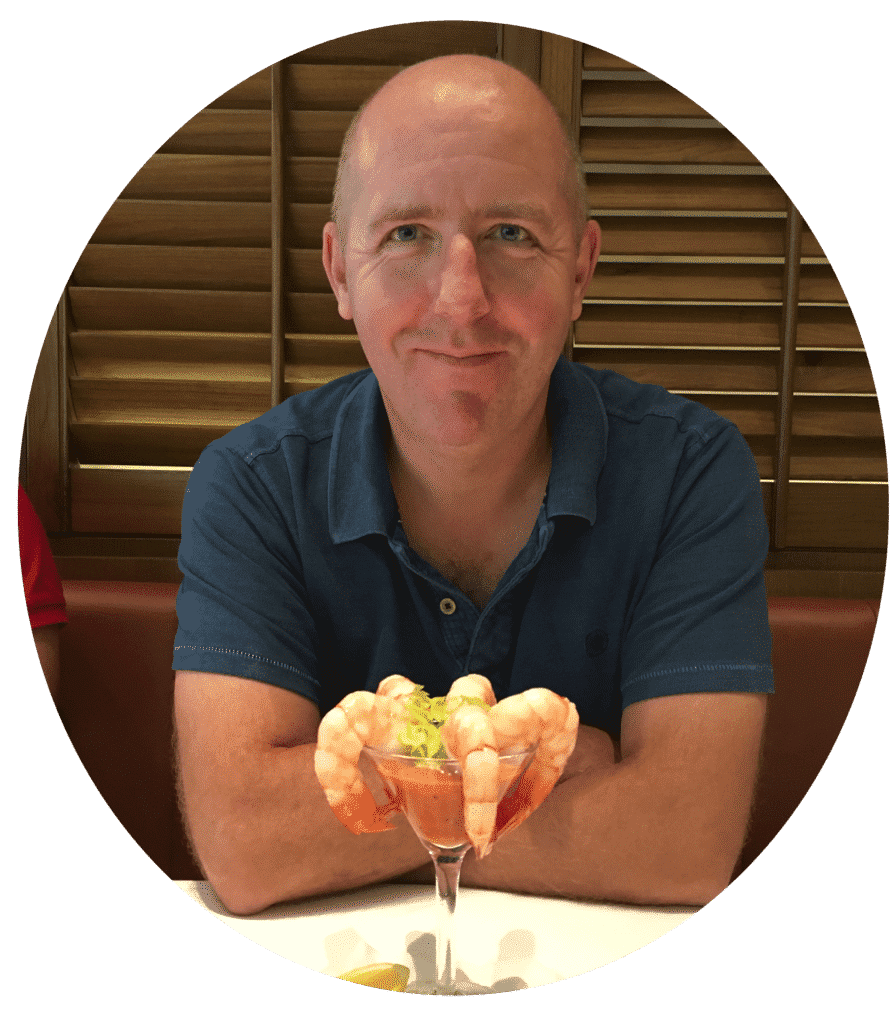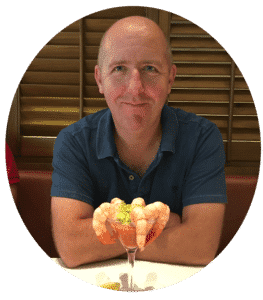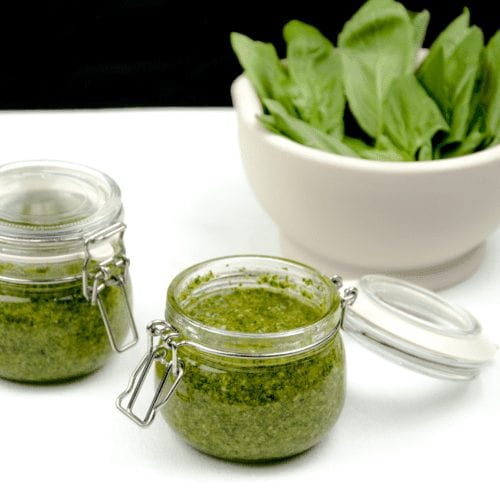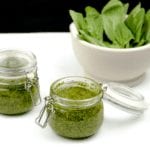 Homemade Pesto
Course:
Dinner, Lunch, Pasta
Keyword:
Basil, Garlic, Italian, Olive Oil
Ingredients
2

Cloves

garlic

150

ml

extra virgin olive oil

80

grams

basil leaves

50

grams

finely grated parmesan cheese

50

grams

pine nuts
Instructions
Firstly, pull all of the ingredients together.

Next, dry roast the pine nuts until golden brown.

Once the pine nuts are dry roasted add all of the dry ingredients into a blender.

Add the extra virgin olive oil as the dry ingredients are blending.

Pour into sealable jars and keep in the fridge. Use within 5-7 days.