Another healthy smoothie for you Foodies Fans!! Banana and cinnamon smoothie to be more precise. Yoghurt to add texture, banana and cinnamon for the taste, and honey for a little natural sweetness. A great start to the day whether on a diet or not. If you are though, 159 calories are all it has! Healthy and low fat. Yum!
So let's make it…



1. Get the ingredients together
As I said, 4 ingredients only. Note, however, that this recipe is measured out for 2. Yep, Jen was hungry too… If for a different number than 2 just amend the ingredient measurements proportionately.
2. Put them in the blender and blitz
I use a food processor that has a separate smoothie cup so you can blend and drink from the same capsule. If you don't have this then just use a standard liquidizer or a glass and a food blender. It all ends with the same result. You can add a cube or 2 of ice if you like. I tend to because I like cold drinks but Jen is a more room temperature girl so for this one, and being the good husband I am, no ice was added.
That's it. Just pour and drink. A wonderful, tasty and healthy smoothie great for starting the day.
I hope you enjoyed this little post. Let me know in the comments below. I'd love to hear from you.
Also, remember, this is just one of an ever-growing series of smoothie recipes. Check out the smoothie page by clicking the photo below. And remember to bookmark it. I'm continually adding to this.
Until the next one… Steve.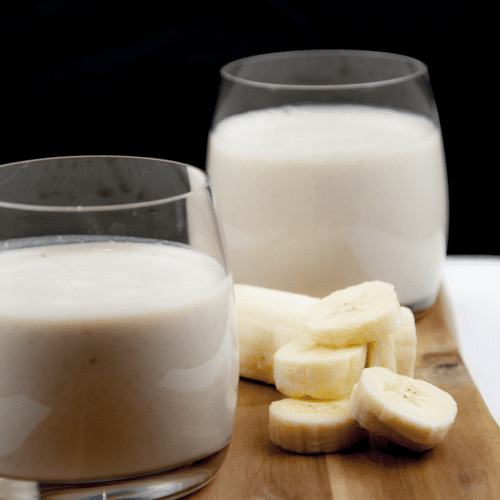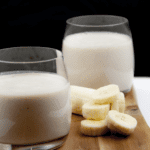 Banana and Cinnamon Smoothie
Banana and cinnamon smoothie to start the day. Just 4 ingredients. Banana, vanilla yoghurt, honey and cinnamon. And only 159 calories! Yum! | theyumyumclub.com
Cuisine:
American, English
Keyword:
banana, cinnamon, Healthy, smoothie, Vegetarian
Ingredients
1

banana

3/4

cup

vanilla yogurt

1

tbsp

honey

1

tsp

cinnamon
Instructions
Gather all of the ingredients together.

Place everything in the blender.

Blitz, pour and enjoy the wonderful taste of banana and cinnamon.