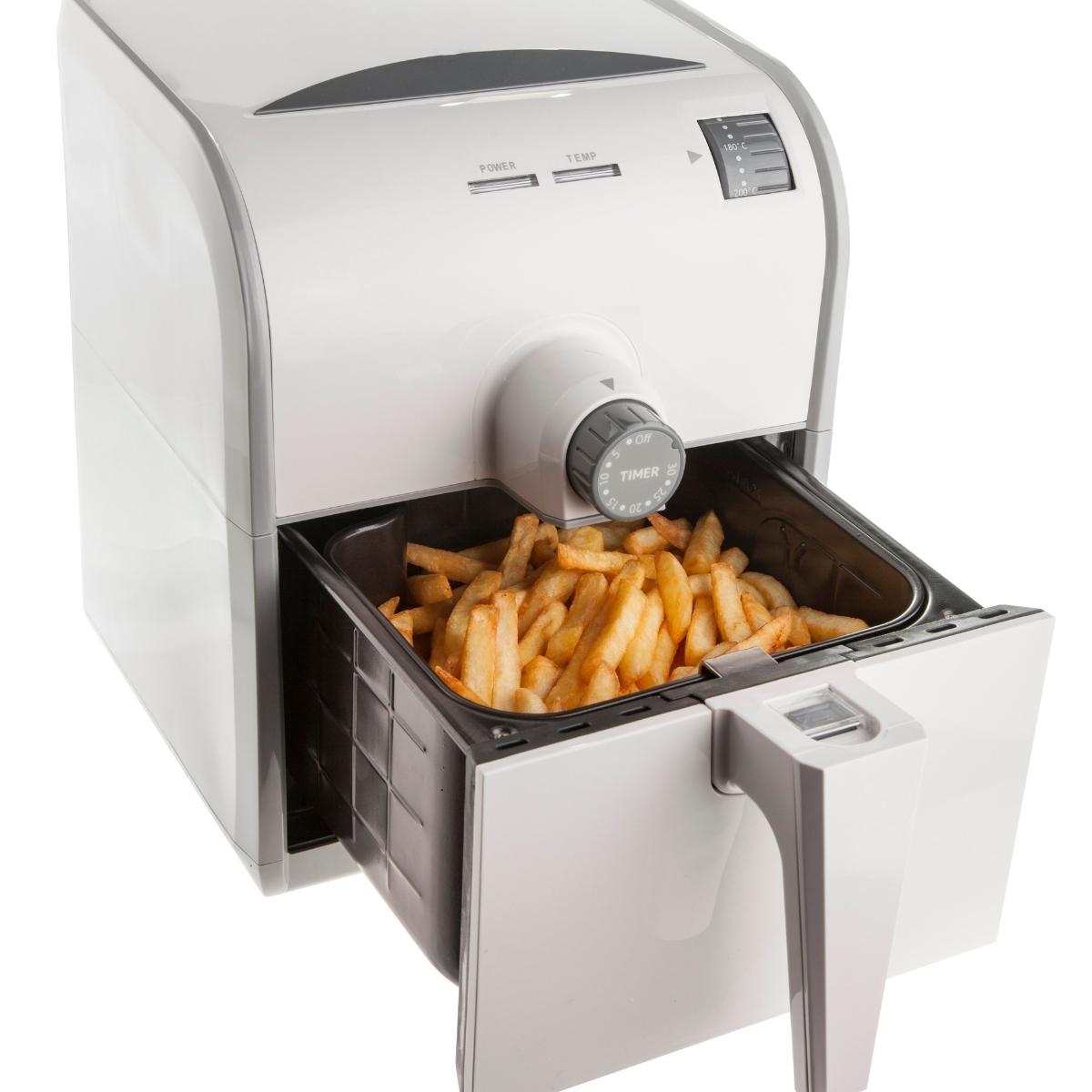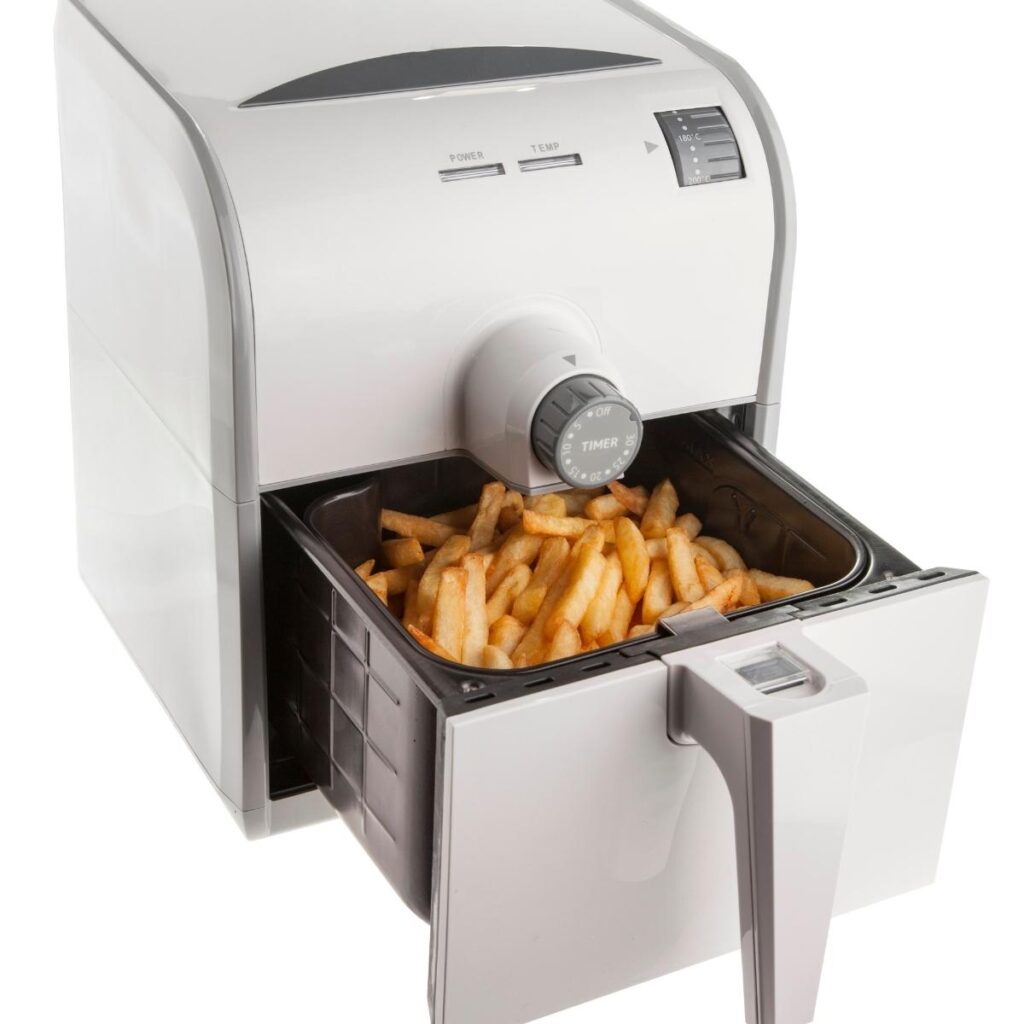 This topic has generated quite a bit of debate. It isn't as simple as yes or no, considering there are so many different styles and sizes of air fryers. Don't rely on the advice of someone who only has used one microwave air fryer oven or cooks the same type of food every single time. They probably don't have the entire picture. We've tested and cooked hundreds of recipes to answer your questions about air fryer preheating.
Pre-heating an air fryer is not always necessary. Certain foods may benefit from it, however.
Our general conclusion is that you don't have to pre-heat air fryers most of the time. We have tested foods in 13 different air fryers. How well they cook varies depending on the food. You won't need to add more time if the recipe calls for preheating as long as you preheat. If you don't preheat your food, it won't fail. It is possible for some small to medium air fryers to have the heating element very close to the food, which can be a good or bad thing. You don't need to preheat this type of air fryer because it cooks so fast and hot. Read on for more information.
AIR FRYERS: When to preheat and when not to:
The following times are bad for preheating:
Raw food that is thick.
When cooking raw meats such as roasts, large chicken breasts, or any raw item requiring cooking through the center, preheating isn't necessary. If you preheat, the outside will be cooked too quickly and become too crisp before the center is cooked. You shouldn't cook raw foods that are thick, frozen, or raw when this happens. They will still be raw in the center when you cook them. It makes sense. Raw food won't get fully cooked if it's too hot and too fast. Rare or medium-rare steaks are the exception.
Food that you do not want to be crispy.
Preheating only makes the outside of food more crispy and hotter. You might burn the outside of vegetables when you cook them if they are delicate or small cut. Often, overheating the food causes it to dry out. You can reduce the cooking time if you pre-heat.
Products such as pastries, bread, cakes, etc.
Whenever you air fry bread or cakes, you should start with a cold air fryer to allow the food to cook slowly. When the outside of the dough is preheated, the interior will be doughy and raw. It will be hard on the crust and raw on the inside. Whenever you use the air fryer, make smaller portions so that the inside cooks faster and the outside does not burn.
Air fryers shouldn't be preheated with parchment paper!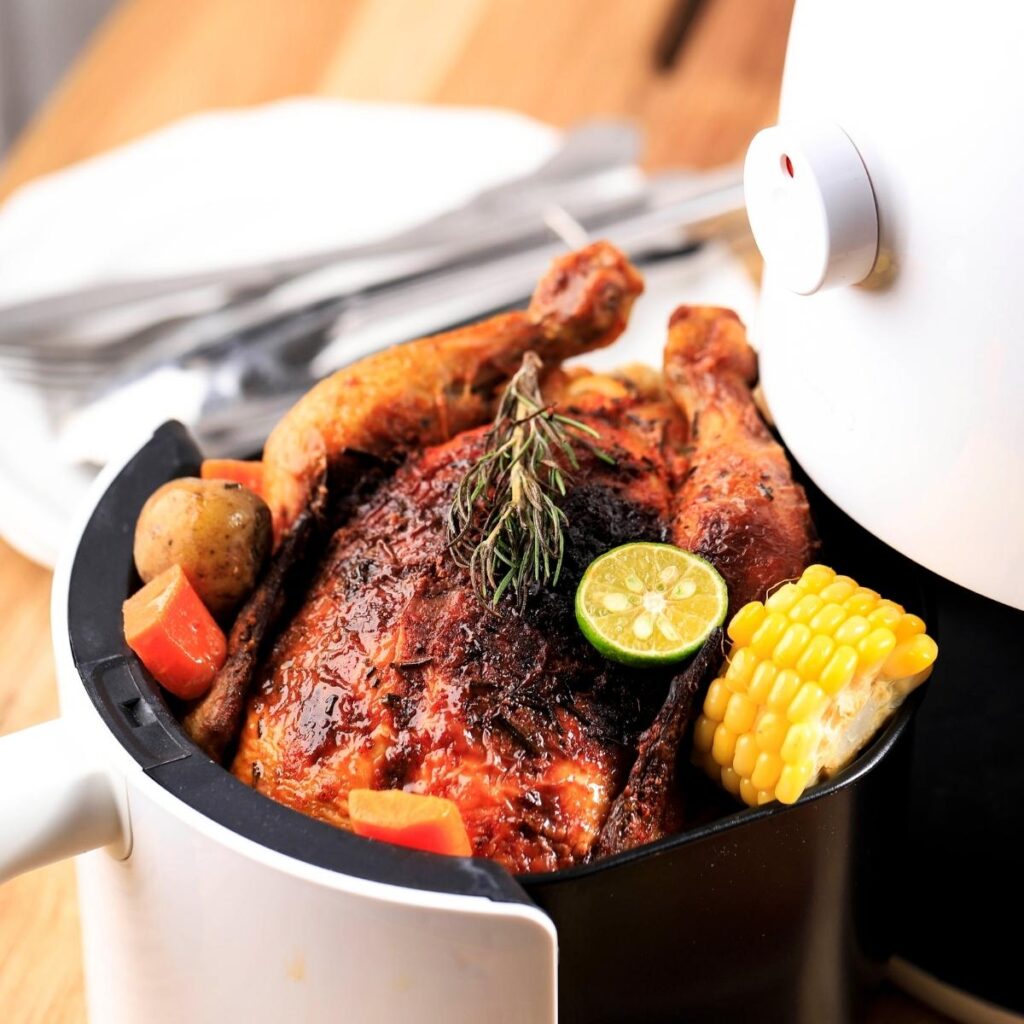 In the process of pre-heating, the paper may blow around and hit the heating element. This will result in it burning. Place parchment in after preheating if preheating and using parchment.
The best time to pre-heat is:
Foods with smaller portions,
thinner frozen food, and leftovers need to be reheated. These foods are crispier and faster to prepare.
You want your food to have a crisp outside and a good crust.
Preheating thin meats such as chicken tenders or thin pork chops can improve their taste. On steaks where you do not want the middle to be fully cooked, you will want to sear the outside and crisp the outer crust.
The air fryer needs to be preheated to get a great crust and sear on steaks.
A good medium-rare or rare texture will also be achieved by quickly cooking the outside of the steak. A preheated air fryer can also be used to cook pork chops to get the crust on the outside but are not too dry internally.
Foods precooked
in the frozen state include frozen fish sticks, cheese sticks, and French fries. You can get a crispy outside on food that's already cooked.
In general, It Doesn't Matter: For the majority of things cooked in the air fryer, a little less or a little longer preheating or cooking time does not make much difference. Our preference for Not Preheating is simplicity, and the process is similar to most recipes.
How Do You Pre-Heat an Air Fryer?
You can simply press a button to initiate the preheating process on some air fryers. Here's how you can easily do it if your model doesn't have this feature:
Cook the food at the desired temperature. If the recipe specifies a temperature, do so.
Turn the air fryer on and let it heat for 3 to 5 minutes. Small air fryers under 3 quarts should be heated for 2 minutes. We recommend 5 minutes for larger air fryers.
FAQ's
Is it possible to use an air fryer without preheating it?
If you don't preheat food, nothing will go wrong. Several small and medium-sized air fryers have the cooking element positioned close to the food, which can be good or bad depending on your perspective. You don't have to preheat an air fryer since they cook quickly and hot.
Can you make Popcorn in an air fryer?
Making Popcorn in an air fryer is very simple and quick. Just heat it at 400°F for 5 minutes. It is ready to cook.
In an air fryer, where do you put the oil?
Air frying involves putting oil on the food rather than in the basket.
Can I air fry frozen fries?
In your air fryer basket, place the frozen fries. Drizzle lightly with olive oil spray, then sprinkle with salt. Place in the oven for 10 minutes at 400 degrees. After 10 minutes, shake the fries and cook for another 5-10 minutes until crispy.
Is it possible to make good chips in an air fryer?
A deep-fat fryer uses oil and hot air to cook food with more fat than a traditional air fryer. You can relax and leave your air fryer to make tasty golden chips since they require little to no stirring.