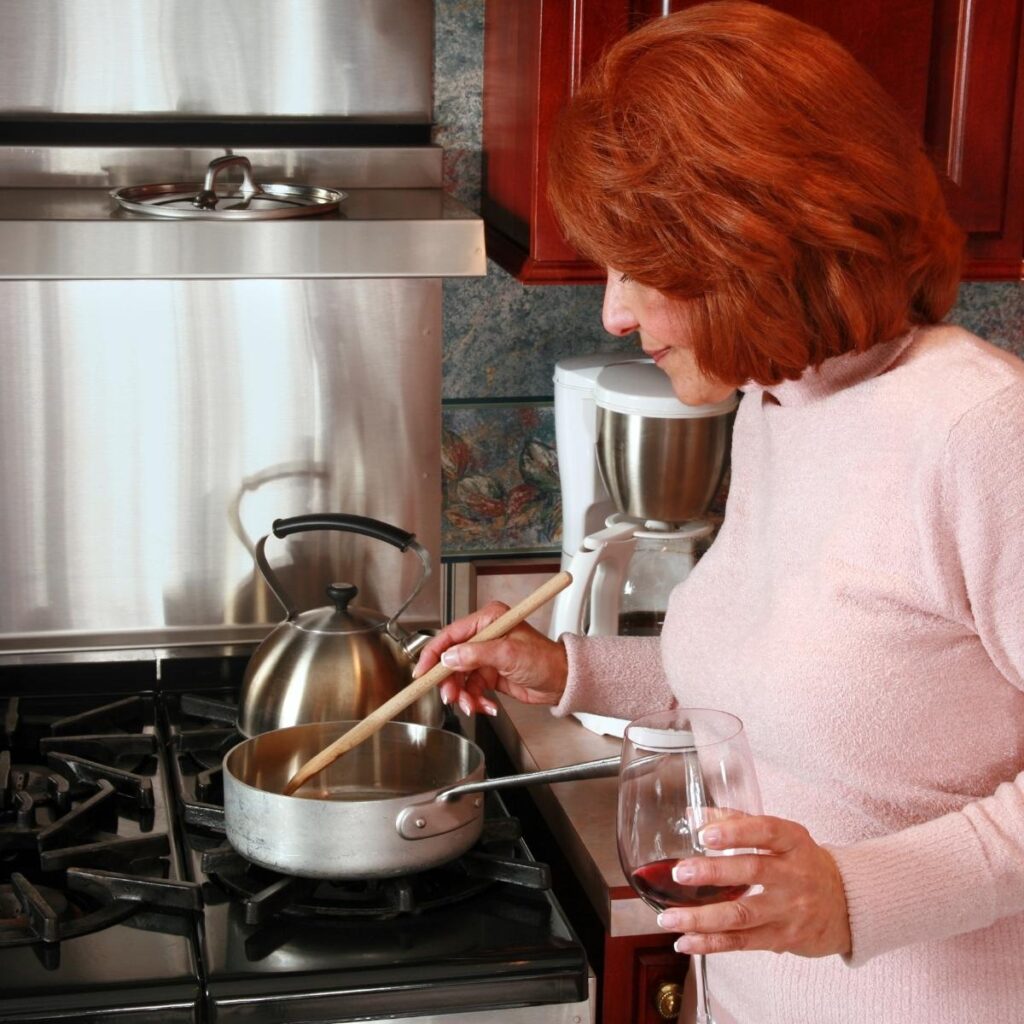 Wine is a versatile product that can be used for both drinking and cooking. It can bring together different ingredients, enhance flavor, and balance acidity levels. Whether you're adding some wine to a slow-cooked meaty sauce, a splash as your start to a risotto, or even use it as a marinade, it's a great idea to learn something more about them so that you can make more informed decisions.
The general rule of thumb is that you shouldn't cook with a wine that you wouldn't drink, but at the same time, it doesn't mean that you have to spend big bucks on something that you're going to pour into a pan and treat with heat anyway. That's why it's worth working on your cooking skills, so you can marinate, deglaze, and make sauces through the wine reduction process like you were born with this knowledge.
It's never too late to learn, and when it comes to cooking with wine, the more you know, the better your dishes can taste, so continue reading the article below for some expert advice on cooking with wine.
Don't Choose a Wine You Wouldn't Drink
One of the easiest ways to enjoy cooking with wine is choosing a bottle that you wouldn't mind drinking as well. Of course, you don't want to spend as much on wine for cooking as you would on a bottle for drinking, but it still has to be tasty and enjoyable. If you don't want to drink it, avoid using it altogether.
Luckily, with a little bit of time and effort, you can find wines that won't leave you with a hole in your pocket but at the same time should work great in some of your dishes, even among the high-quality standouts and varietals of Rhone or Bordeaux.
Know-How Much to Pour
When trying to tackle a recipe that calls for wine, it's crucial that you follow it as closely as possible. Recipes are designed for a reason, especially those that include alcohol, and while there's room for experiments in some of them, it's not that widely recommended when it comes to cooking with wine. If you add too much wine, your dish will taste too acidic or could even completely lose its flavor, making it impossible to make out what you're even eating. On the other hand, if you leave out the wine, your recipe will be missing a crucial ingredient and might turn out to be bland and uninteresting.
That's why if the recipe calls for one cup of wine, then use one cup. If it calls for dry or sweet wine, it's best not to switch just because you're curious what the result will be. What is more, it's crucial to add the wine gradually, especially if you're a beginner, so you can control how much it affects your dish. You can see plenty of experienced chefs on TV, who pour everything at once, but if you're not an expert who spent years cooking with wine, It's always better to add too little than too much. You can even add a small amount of water or broth to dilute the flavor if you're not going for a particularly strong taste.
Sweet vs. Dry
Dry wines are suitable for cooking as they have an acidic flavor that acts as a natural tenderizer, which helps break down tough cuts of meat. Some examples of dry wines are Muscadet, Viognier, and Pinot Noirs. On the other hand, sweet wines are perfect for desserts and other sweets you might prepare.
Ruby Port is a great everyday solution for cooking because it's the most affordable. Prosecco, Riesling, or Semillon should also work well. If you're looking for a milder flavor, they can also be added to your main dish.
Be Wise When Pairing
Wine is a great way to enhance the natural flavors of your main dish, but you need to choose the right wine for your meal. While it's tempting to simply use the best wine or the most expensive one you have, it's not always a good idea.
For example, you should keep in mind that dry whites such as Albarino, Sauvignon Blanc, or Greek Assyrtiko are the best choice for fish, soft cheese, and poultry. On the other hand, dry reds like Merlot, Cabernet Sauvignon, Syrah, Pinot Noir, Malbec, and Tempranillo are the best seasoning for stews, roasted meat, and beef dishes. When it comes to sweeter wines, the white varieties are best for desserts, while the reds are great with chocolate.
Final Word
Cooking with wine might seem like a challenge at first, but if you learn and follow the rules above, you should be up for a great start. When preparing your dishes, try to go slowly and don't overdo it on spices and different ingredients unless your recipe specifically calls for them – you can always add more of something, but you can't really take it back.
Adding wine to your creations is an excellent way to show how much you love cooking and showcase your creativity. Choose quality over quantity, add a little bit of love to your pan, and have lots of fun!
FAQ's
Which Wine Should I use for Cooking?
In addition to adding savoriness and sweetness to food, wine becomes concentrated as it cooks. For savory dishes, red or white dry wines are usually preferred. When cooking with red or white wine, you should avoid oaky wines like Cabernet Sauvignon or Chardonnay.
How does wine affect meat?
There is a lot of flavor in wine, and it is an acid ingredient (which helps tenderize the meat outside). Marinating meat, poultry, or seafood in wine helps them stay moist while they cook.
Is it safe for kids to eat food that has been cooked with wine?
The evaporation rate of alcohol slows considerably after about 40% evaporates quickly. When cooked for 2.5 hours, 95% of the ethanol has evaporated. Alcohol is especially dangerous for children. Food cooked in wine is not recommended for toddlers.