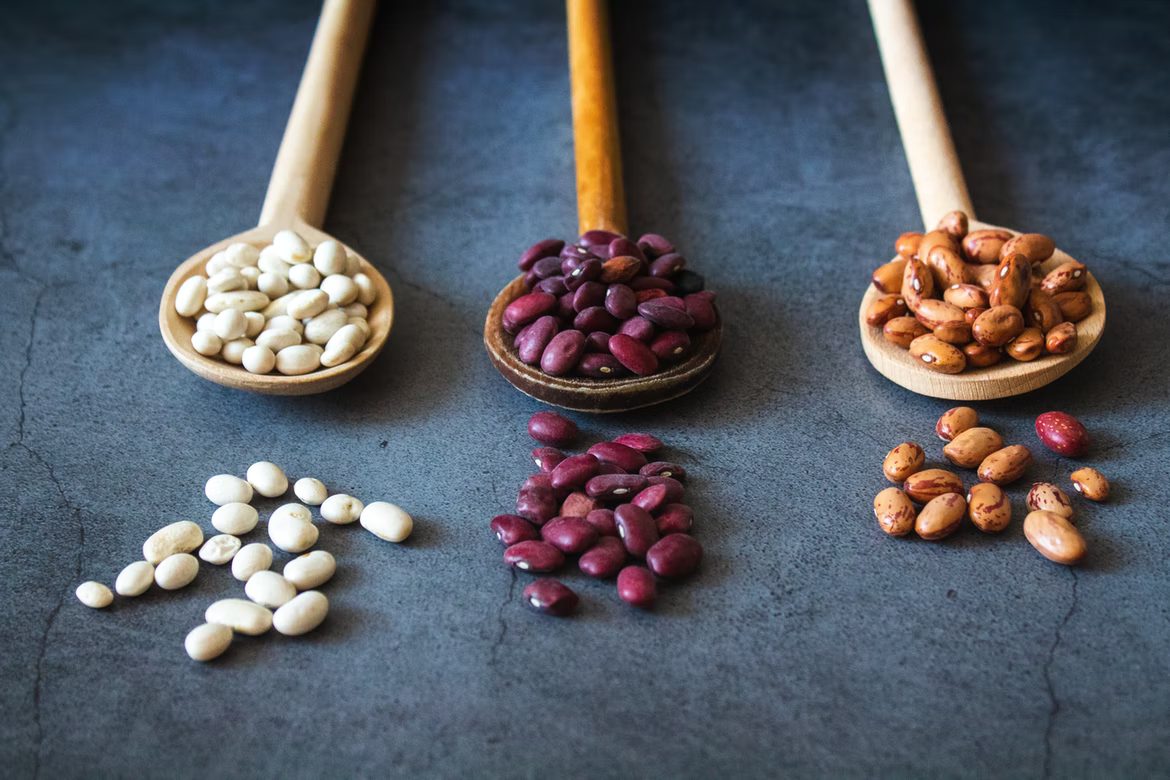 If you love beans in your diet, but don't know how to prepare easy tasty bean recipes, then you're in luck! Bean recipes are among the fastest to prepare, and they're also packed with protein, vitamins, and minerals. If you're looking for some new recipes, check out this collection of 7 tasty bean recipes your whole family will love.
Why You Should Add Beans To Your Diet
Beans are a good source of protein and fiber, and they can also be a good source of calcium, iron, potassium, zinc, and magnesium. Fiber is vital for the digestive system because it helps with weight management and digestion. Beans also have a low glycemic index, which means they don't cause blood sugar levels to spike as other foods do. Some of the top benefits of beans include:
They are high in protein: Protein plays a vital role in the body's maintenance and repair. A protein's building blocks are amino acids, abundant in beans.
They are rich in folate: Protein is a vital nutrient that plays a crucial role in maintaining and repairing the body.
They have antioxidant properties: Research has shown that beans are a great source of antioxidants. This can help your body remove free radicals that can damage your cells.
They are great for heart health: Some studies have shown that people who eat beans at least once per day are less likely to die of heart disease. While correlation doesn't equal causation, these studies have shown beans to reduce cholesterol, which is closely linked to heart damage.
They fill you up for longer: Beans will make you feel fuller for longer, making them a great way to lose weight in a healthy manner. Also, they release their energy, slowly giving you the energy you need to power you and your family throughout the day.
They can improve your gut flora: Black beans are well known for improving intestinal barrier function and promoting good bacteria that may help prevent gut-related diseases.
Image source:
What Types Of Beans Can You Use For Cooking?
The great thing about legumes such as beans is that they are often cheap to buy, come in numerous varieties and flavors, and can be used in a wide range of delicious recipes. In most cases, you can buy bulk dry beans, which will save you money and stay fresher for longer. If you are unsure about which beans to use, some of the following are all suitable for different recipes:
Lima beans
Black beans
Black-eyed peas
Soybeans
Kidney beans
With these beans, you can create a plethora of exciting dishes that your family will love.
7 Great Bean Recipes
Image source:
Simple Bean Salad
In order to start the list off, it is best to go with something simple. A simple bean salad is a fantastic way to use a variety of beans and anything else that you find delicious. The best part is that you can use almost anything you want, and it is effortless to throw together. In fact, it is the perfect dish for busy parents who are short on time but want their kids to eat well. The following recipe is based on a tuna bean salad that provides almost everything from the food pyramid.
Ingredients:
Red onion
Balsamic vinegar
One can of the beans of your choice (black beans work well)
Corn
A can of tuna in olive oil
Flat-leaf parsley
Extra-virgin olive oil
Salt and pepper to taste
Chili Con Carne
Chili con carne is a traditional dish from Mexico, often served as a sauce for meat or beans. It is filling and nutritious and something that appeals to everyone.
Ingredients:
Ground beef
Olive oil
Medium onions
Garlic
Green pepper
Salt and pepper to taste
Chili powder
Beef bouillon granules
Cayenne pepper
Cinnamon
Cumin
Oregano
Canned tomatoes
Water
Kidney beans
Any Kind Of Stew
Stew is an amazingly versatile dish that can be prepared in the evening, slow-cooked throughout the day, and ready for dinner. You can make any stew you like and throw in a can of beans, and you will be guaranteed a great meal.
Ingredients:
Onions
Canola oil
Garlic
Canned tomatoes
Carrots
Celery
Beef broth
Worcestershire sauce
Kidney beans
Black beans
Tomato paste
Chili powder
Salt and pepper to taste
Bean Casserole
Bean casserole is a dish that has been around for centuries in one form or another. The dish is made with beans, onions, garlic, and salt. The mixture is then baked in the oven until it becomes thick and bubbly. It also happens to be fiendishly easy…
Ingredients:
Green beans
Condensed cream of mushroom soup
Onions
Cheddar cheese
Bean Veggie Burger
Even if your family isn't vegetarian, they will love this recipe. Your kids will enjoy it because it is a burger, and you will be happy that they are receiving a nutritious and delicious meal!
Ingredients:
Shiitake mushrooms
Olive oil
Salt and pepper to taste
Black beans
Onion
Garlic
Walnuts
Brown rice
Egg yolk
White miso paste
Greek yogurt
Chipotle powder
Chili powder
Cumin
Black Bean Soup
Black bean soup is one of those recipes best-served piping hot amid a cold winter. It is filling and hearty, meaning that your entire family will be coming back for seconds!
Ingredients:
Olive oil
Yellow onion
Carrot
Red bell pepper
Garlic
Black beans
Cumin
Oregano
Bay leaf
Salt and black pepper to taste
Fresh lime juice
Cilantro
White Bean Hummus
No post about beans would be complete without mentioning hummus. While not a meal in itself, it is an excellent accompaniment to many meals and can be stored in your fridge for a long time. It is also extremely straightforward and the perfect snack for hungry kids.
Ingredients:
Garlic
White beans
Tahini
Fresh lemon juice
Coriander seeds
White miso paste
Salt and pepper to taste
Olive oil
Now that you have these seven easy meals to use, you have no excuse for not adding beans to your family's diet. These recipes are hearty, wholesome, and full of all the great things needed to keep you and your family healthy and happy.