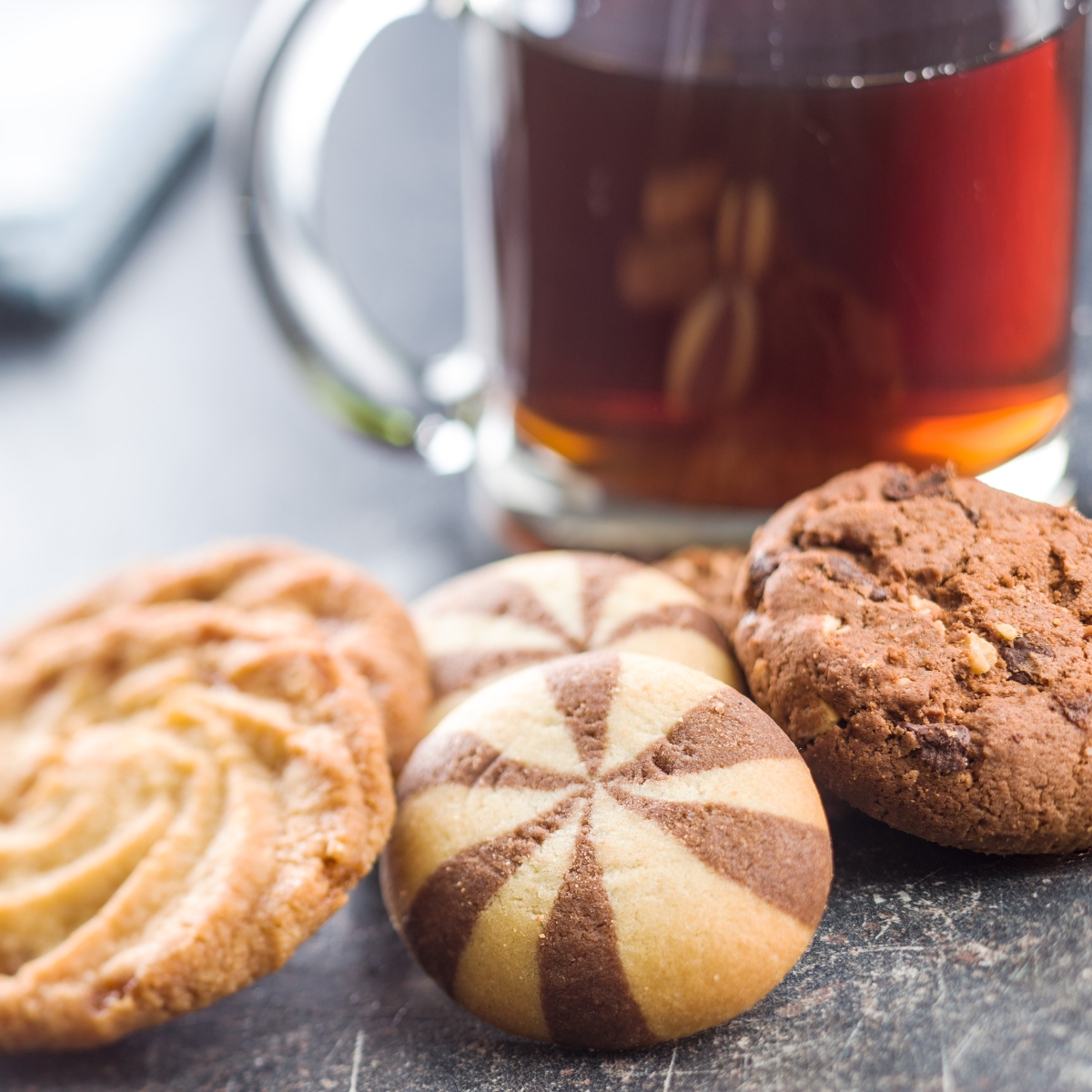 There are many different types of cookies, but six of them are the most common. These six types are often called the "major" cookie types. Each has a unique flavor and texture, making them a favorite among cookie lovers everywhere. In this article, we'll take a closer look at each significant cookie type and provide some recipes to try out at home.
Chocolate chip cookies
A well-known staple in the baking world, chocolate chip cookies are a beloved treat people of all ages enjoy. However, contrary to popular belief, the chocolate chips in these cookies were not originally intended to be included. In 1930, American chef Ruth Graves Wakefield was making a batch of chocolate cookies when she realized she was out of baker's chocolate.
She instead chopped up a bar of semi-sweet Nestle chocolate, hoping it would melt and blend into the batter. Instead, the chunks retained their shape and added a pleasant surprise to the finished product. The recipe quickly became a hit at Wakefield's restaurant and was eventually sold to Nestle in exchange for a lifetime supply of chocolate. Whether eaten warm from the oven or as part of an ice cream sandwich, chocolate chip cookies remain a timeless classic for anyone with a sweet tooth.
Oatmeal cookies
Uncle Biff's is one of the best places to find delicious oatmeal cookies in San Diego. These delectable treats are made with hearty oats and chunks of rich dark chocolate. Every bite perfectly balances chewy and crunchy textures with just the right amount of sweetness.
These cookies are also filled with heart-healthy fiber from the oats, making them a guilt-free indulgence. Whether enjoyed as a sweet breakfast treat or a satisfying snack, these oatmeal cookies are sure to please any palate. Next time you're in San Diego, stop by for a freshly baked oatmeal cookie or two.
Sugar cookies
While sometimes considered a simple treat, sugar cookies have a long and rich history. Dating back to the 16th century, they were initially known as "jumbles"- and were often flavored with spices such as ginger and nutmeg. In the 1700s, European settlers brought this tradition to America, where the cookies gained their current name and began to be decorated with icing and sprinkles.
Today, these sweet treats can be found in bakeries and homes worldwide, delicately shaped into hearts or stars for special occasions, or cut into traditional rounds for holiday parties. While they may not be as elaborate as some desserts, sugar cookies will always have a place on the dessert table- their nostalgic flavors and versatile decorations make them a timeless classic.
Peanut butter cookies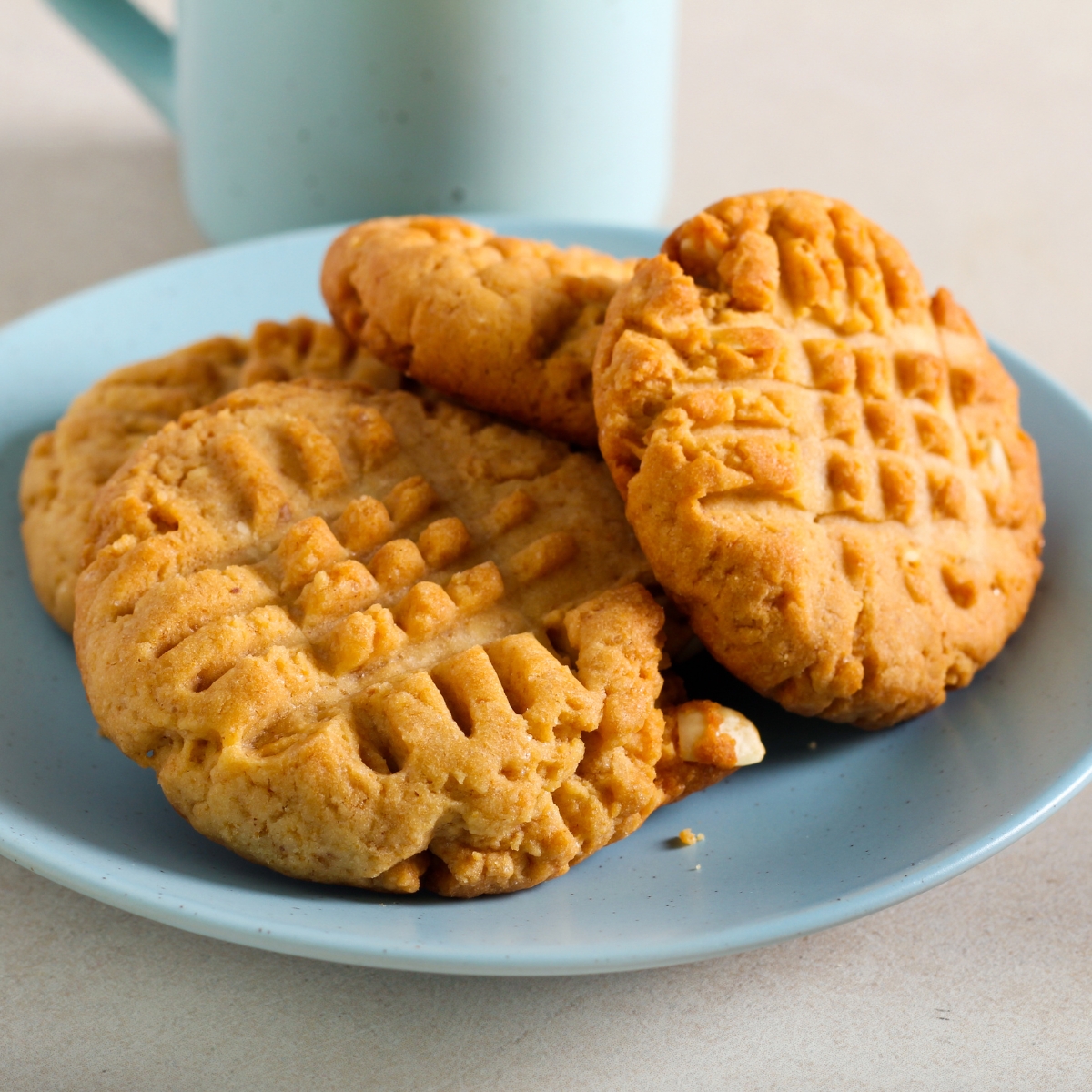 Peanut butter cookies are a classic dessert beloved by children and adults alike. Their rich, nutty flavor pairs wonderfully with cold milk or hot coffee. The key to creating the perfect peanut butter cookie is to use high-quality, creamy peanut butter and not to over-bake the cookies. A common variation on the traditional recipe is to press a Hershey's Kiss into the top of each cookie shortly after taking them out of the oven for added sweetness.
Whether homemade or store-bought, these delectable treats will be devoured in no time. Next time you're craving something sweet, why not whip up a batch of peanut butter cookies? They're sure to be a hit with friends and family.
Gingerbread cookies
Gingerbread cookies are a beloved holiday tradition, with their warm spices and delectable sweetness. The origins of gingerbread can be found in ancient Greece and Egypt, where it was used for culinary and medicinal purposes. In Europe during the Middle Ages, gingerbread was frequently made into shapes and decorated for special occasions, such as weddings and holidays.
Gingerbread cookies also have a special place in American history, as they were popular among early colonists, and George Washington even had his recipe for the treat. Whether they are cut out into festive shapes or left as delicious bars, gingerbread cookies will always be a favorite holiday treat.
Snowball cookies
These small bites of heaven consist of soft and crumbly pecan and vanilla dough rolled in powdered sugar to create a snowy exterior. They go perfectly with a hot cup of cocoa or coffee and make a lovely addition to any Christmas cookie platter.
Not only does their appearance add an element of festivity to any gathering, but their rich flavor will have your guests coming back for more. While they may require extra effort in rolling and coating each cookie individually, the result is worth it. So next time you plan your holiday baking spread, consider adding snowball cookies to the mix. Your taste buds will thank you.
In conclusion
There are many different kinds of cookies, each with unique flavors and textures. Whether you're in the mood for sugar cookies or snowballs, gingerbread, or peanut butter, these delicious treats satisfy any sweet tooth. So treat yourself to a batch of your favorite cookies today. Your taste buds will be singing with delight.