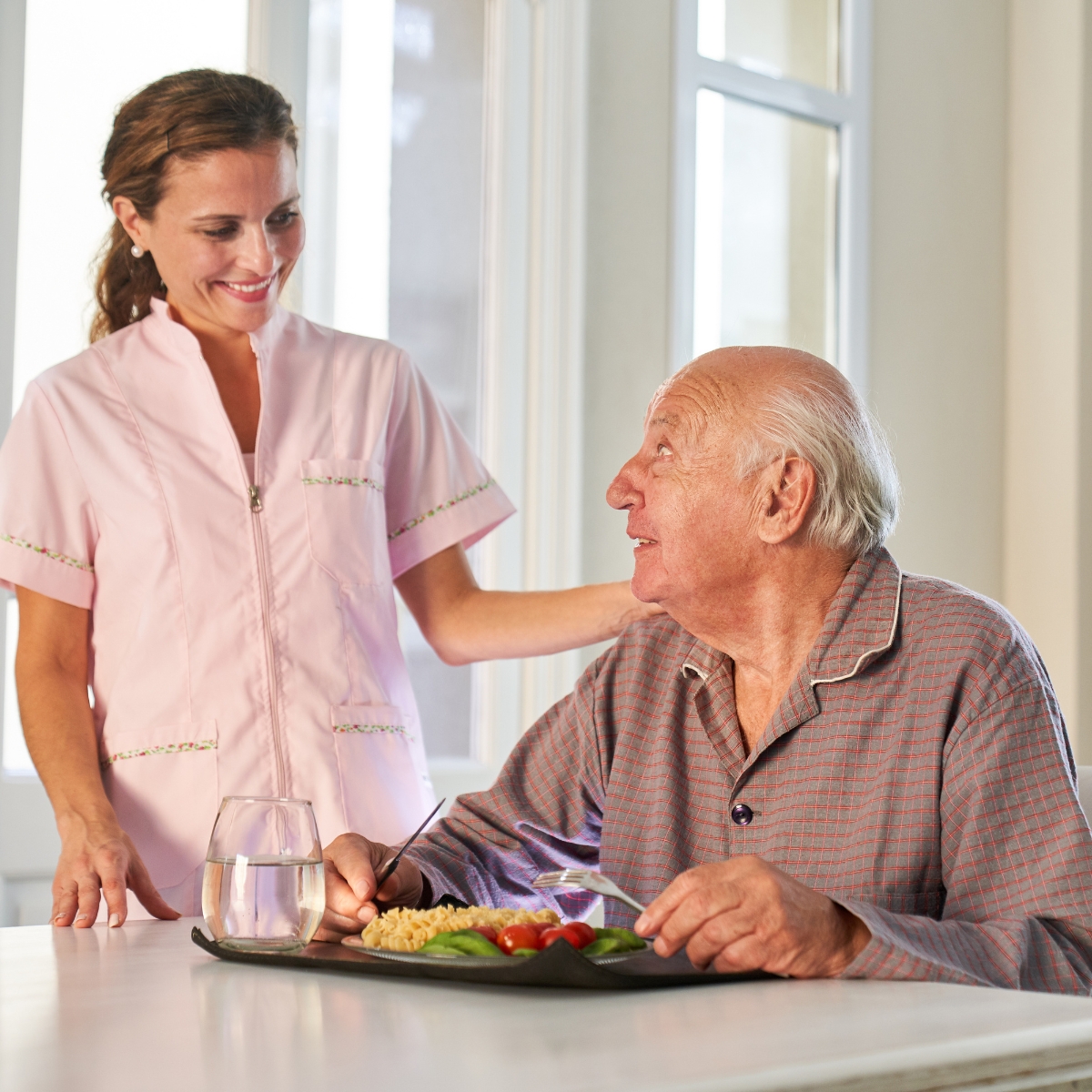 Finding ways to ensure seniors with limited appetite have a healthy, balanced diet can be a significant challenge for family members and caregivers. If a senior's lack of appetite goes unnoticed or unaddressed, it could lead to further health complications due to nutrient deficiency and weight loss. Fortunately, there are several strategies that anyone caring for an older adult can use to help stimulate their appetite and make them more likely to eat regular meals.
In this article, we'll discuss eight simple but practical tips for encouraging seniors with no appetite to start eating once again. Read on for some creative ideas your loved one may find pleasing.
The importance of healthy appetites for elderly people
Eating healthy is especially important for elderly people, as they are at higher risk of developing chronic illnesses, such as diabetes and hypertension. A healthy diet helps to maintain energy levels, muscle strength, and cognitive functions. Seniors who are unable to get the nutrients they need through their diet are more likely to become malnourished and suffer from a weakened immune system. Therefore, it is essential for them to regain a healthy appetite.
The key to improving their appetite is to include a variety of foods in their diet. Eating a variety of foods ensures that they get all the necessary vitamins and minerals their bodies need for general health and well-being. Nutritious foods such as fruits, vegetables, whole grains, lean proteins, and dairy products are essential for seniors to stay healthy.
It is also important for seniors to stay hydrated by drinking plenty of water. Dehydration is a common problem among the elderly and can lead to fatigue, confusion, and dizziness. For those who have difficulty swallowing, they should be encouraged to drink thickened liquids and eat soft, moist foods.
Elderly people should also be encouraged to be physically active. Exercise helps to improve their appetite, as well as their overall health. Activities such as walking, swimming, and yoga are great options for seniors to stay physically active. Additionally, physical activity helps to reduce the risk of chronic diseases, such as heart disease and osteoporosis.
In conclusion, it is important for elderly people to regain a healthy appetite in order to stay healthy and maintain their energy levels, muscle strength, and cognitive functions. Eating a variety of nutritious foods, staying hydrated, and being physically active are all essential for seniors to stay healthy. A healthy lifestyle is a key to a healthy life for seniors. Health is important for the elderly, and a healthy diet and lifestyle are essential for them to stay healthy.
Serve smaller meals
Serving smaller meals more frequently throughout the day can help increase a senior's appetite. If someone is only sometimes hungry for a three-course meal, breaking it up into several mini-meals may be easier to manage and digest. Besides providing more frequent meals, consider offering snacks like yogurt or olives between meals.
Smaller serving sizes are a great way to make meals more visually appealing. To make meals look more inviting, consider using smaller plates and bowls for your seniors to enjoy their meals. A Mom's Meals Nourish Care review can provide nutrition information on various meals and snacks that might appeal to your elderly loved one.
Appeal to their senses
Another way to make eating more enjoyable is by appealing to a senior's senses. Aromas, textures, and colors can all be used as stimuli to encourage a senior with no appetite to start eating again. Experiment with different types of food, such as grilled fish or steak, with a strong smell that may be more inviting than plainer foods.
Also, try preparing dishes that offer a variety of colors, such as salads and stir-fries. By appealing to the senses, you may be able to make meals more compelling and enjoyable for your elderly relative.
Incorporate favorite flavors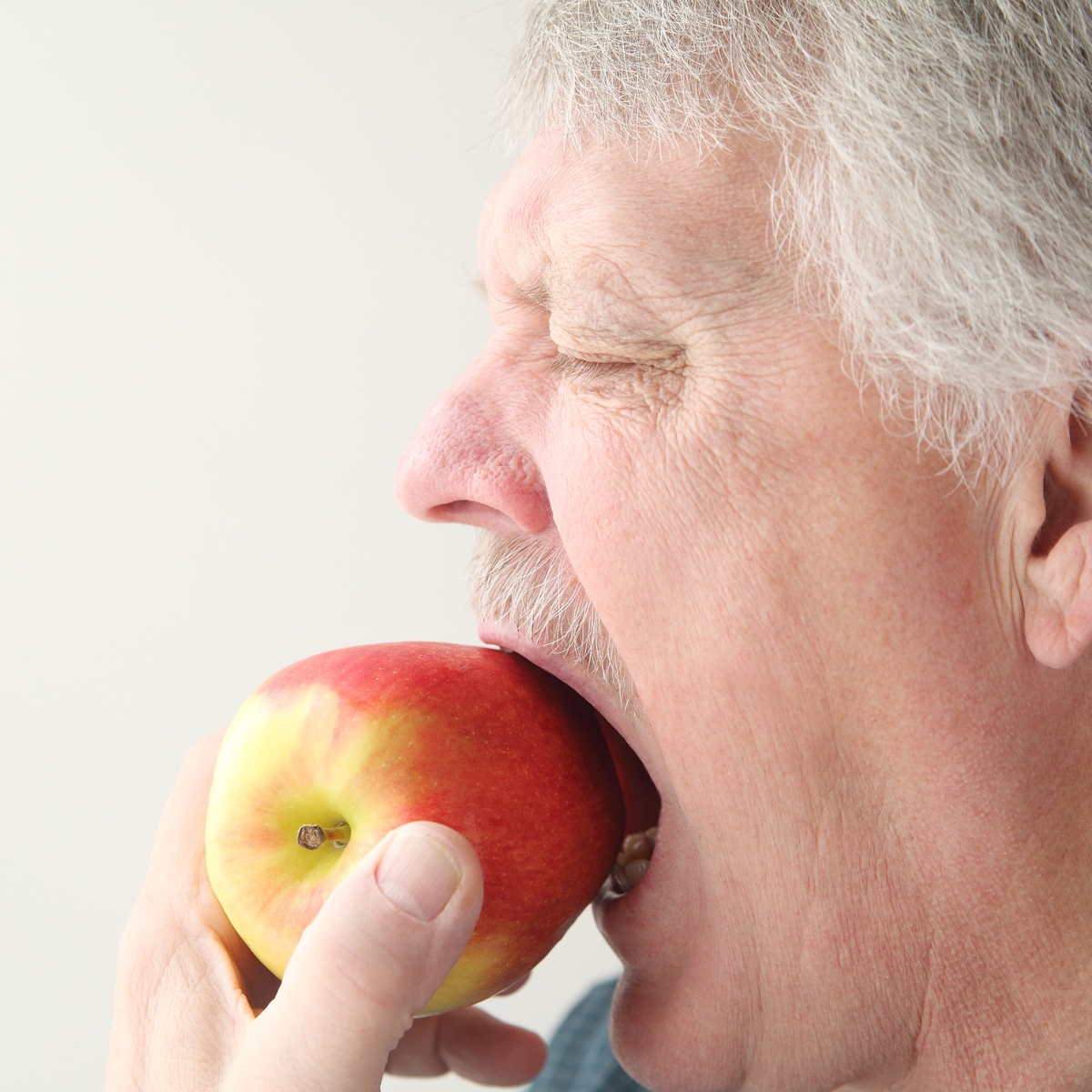 Seniors often have a favorite flavor profile. Incorporate these flavors into the meals you prepare for them to make them more enjoyable. For example, if your old likes sweet food, try adding honey or agave syrup to dishes like oatmeal and yogurt. If your loved one is fond of savory flavors, add herbs and spices to season dishes like roasted vegetables or soups.
Using their favorite flavors can also be a great way to make reminiscing about the past more enjoyable for your senior. During mealtime, they recall fond memories of their favorite flavors and discuss them together to create an uplifting atmosphere.
Provide nutritious snacks
Providing nutritious snacks between meals can be a great way to supplement their diet if they have difficulty eating a full meal. Provide healthy snacks like fruit, nuts, turkey jerky, or granola bars high in protein and fiber. It will supply the nutrients they need while offering some variety if your senior is bored of eating the same things daily.
It's also important to remember that some seniors may experience difficulty swallowing or have dentures, so offering softer snacks like pudding, applesauce, and smoothies might be more suitable.
Adapt meals for dietary restrictions
If your senior has dietary restrictions due to medical issues, try adapting their meals accordingly. For example, if they have diabetes, you'll need to reduce their sugar and carbohydrate intake. If they have gastroesophageal reflux disease (GERD), offer them soft foods that are easy to digest.
Additionally, if your loved one has difficulty chewing, preparing soft or pureed foods may be more suitable. A registered dietitian can provide further information about how to adapt meals for medical issues and dietary restrictions.
Switch up the dining environment
If your senior is feeling bored with their usual meals, try to switch up the dining environment. Eating outside in a garden or on a patio can be more enjoyable and beneficial for seniors who have difficulty getting around.
Alternatively, if you cannot go out, consider decorating the dining room with vibrant colors, cheerful music, or inviting aromas. These small changes can make mealtime more exciting and encourage your senior to eat more.
Make mealtime social
Mealtime is an excellent opportunity to spend quality time with your senior. Make it more enjoyable by inviting other family members or friends over for lunch or dinner and having conversations over the meal. It can help make eating time more fun, engaging, and uplifting for seniors who may otherwise be lonely.
Visit a dietitian
If you've tried all the above tips and still need help getting your senior to eat, it may be worth consulting with a registered dietitian. A dietitian can provide tailored advice on how to adapt meals for medical conditions, dietary restrictions, or lack of appetite.
They might also recommend supplements or medications to help promote appetite and suggest ways to make meals more enticing. It can be beneficial if you're unsure how to provide a balanced diet for your elderly relative.
In conclusion
Several strategies can help encourage seniors with no appetite to eat. Try spicing meals with favorite flavors, switching up the dining environment, making mealtime social, and providing nutritious snacks. If necessary, consult with a dietitian to get tailored advice on how to adapt meals accordingly. With these tips, you can ensure that your elderly relative gets the nutrition they need while also making mealtimes more enjoyable.