Marvelous Mint Julep frappe! "Marvelous" because it's just so delicious. "Mint Julep" I'll come on to in a moment. And "frappe" because it's served over crushed ice compared to just standard ice cubes. A fantastic refreshing drink for the summer or even a sophisticated aperitif in an underground speakeasy. Just look at this beauty…
But what of the origin of the Mint Julep? The Mint Julep cocktail originates from the Southern States of America and is associated with the Kentucky Derby. The word "Julep" has a Spanish origin and means rosewater or sweet drink. Mint Julep itself was first mentioned in the late 18th Century where it was used as a medicine to cure stomach sickness. Rather ironic really because too much Mint Julep has completely the opposite effect!! ????
So, how do you make one…
1. Gather the ingredients together
If you ignore the ice there are only 3 ingredients in this beautiful bevy. Bourbon, sugar syrup, and fresh mint.
Regarding the sugar syrup, this can generally be bought from most grocery stores. However, it's simple to make. Just dissolve in a saucepan 1 part sugar into 1 part water and leave to cool. If you want a thicker and sweeter consistency, make the proportions 2 parts sugar to 1 part water.
The printable recipe below makes two good sized cocktails but just scale the ingredients to you need.
2. Make the marvelous Mint Julep frappe
To make this bourbon beauty the first thing to do is crush some ice and leave this in the freezer ready to use.
Next, simply fill the cocktail shaker halfway with ice cubes and pour the bourbon over the ice. Now add the sugar syrup. Finally, a handful of fresh mint.
Place the top of the cocktail shaker and shake for 15-30 seconds.
With the cocktail shaken fill your glasses with crushed ice.
Finally, strain the liquid over the crushed ice until it fills the glass and then garnish with a sprig of mint. Yum!
And that, my bourbon buddies, is all there is to it! Marvelous Mint Julep frappe. A simple 3 ingredient cocktail over crushed ice. Traditionally a summer drink and associated with the Kentucky Derby but let's be honest. You can drink in anytime!! Yum!
I do hope you enjoyed this short but thirst quenching post. If you'd like to be kept up to date with all of The Yum Yum Club's latest recipes just subscribe to our newsletter at the top of this page. Otherwise, you can follow us on Facebook, Pinterest or Instagram by clicking the link.
As always, many thanks for reading and until next time… Steve.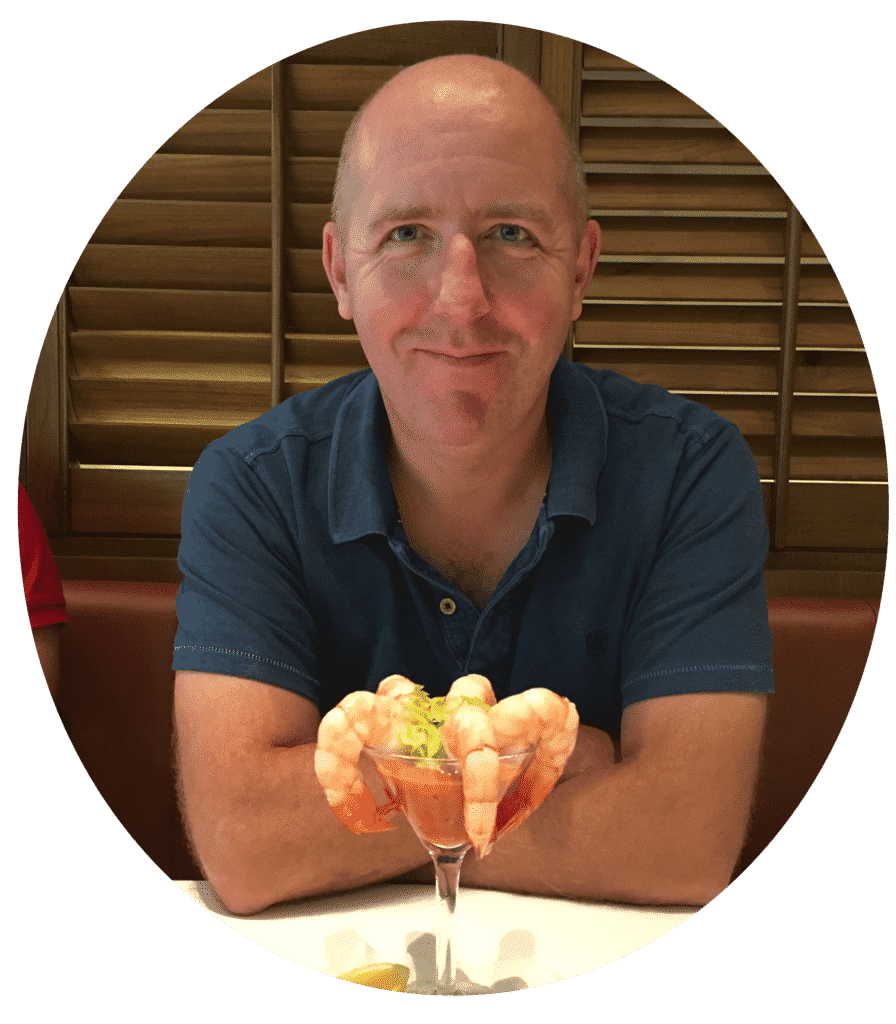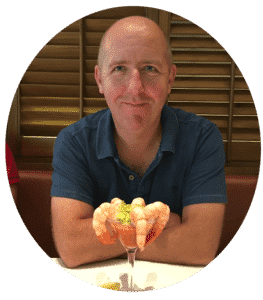 Nutritional values
Printable recipe
Marvelous Mint Julep Frappe
Marvelous mint julep frappe. Fresh mint, sugar syrup & delicious bourbon all over cool crushed ice. A classic cocktail and a real summer refresher! Yum!
Course:
Cocktails, Drinks
Keyword:
bourbon, cocktail, frappe, mint julep
Ingredients
4

shots

good quality bourbon

1

shot

Sugar syrup

Ice, cubes and some for crushing

1

bunch of fresh mint
Instructions
For the sugar syrup is needed
Take 1 part water and 1 part sugar and heat together gently on a stove until the sugar has dissolved. Allow to cool fully before use.
Make the Mint Julep
First, gather the ingredients together.

Next, crush half of the ice and fill you highball glasses.

Add the ice cubes, bourbon, sugar syrup and to a cocktail shaker and shake vigorously.

Open the cocktail shaker and stir the contents together crushing the mint slightly.

Pour the cocktail through a cocktail strainer over the crushed ice and into the glasses. Garnish with a mint leaf. Enjoy in the summer sun. Yum!