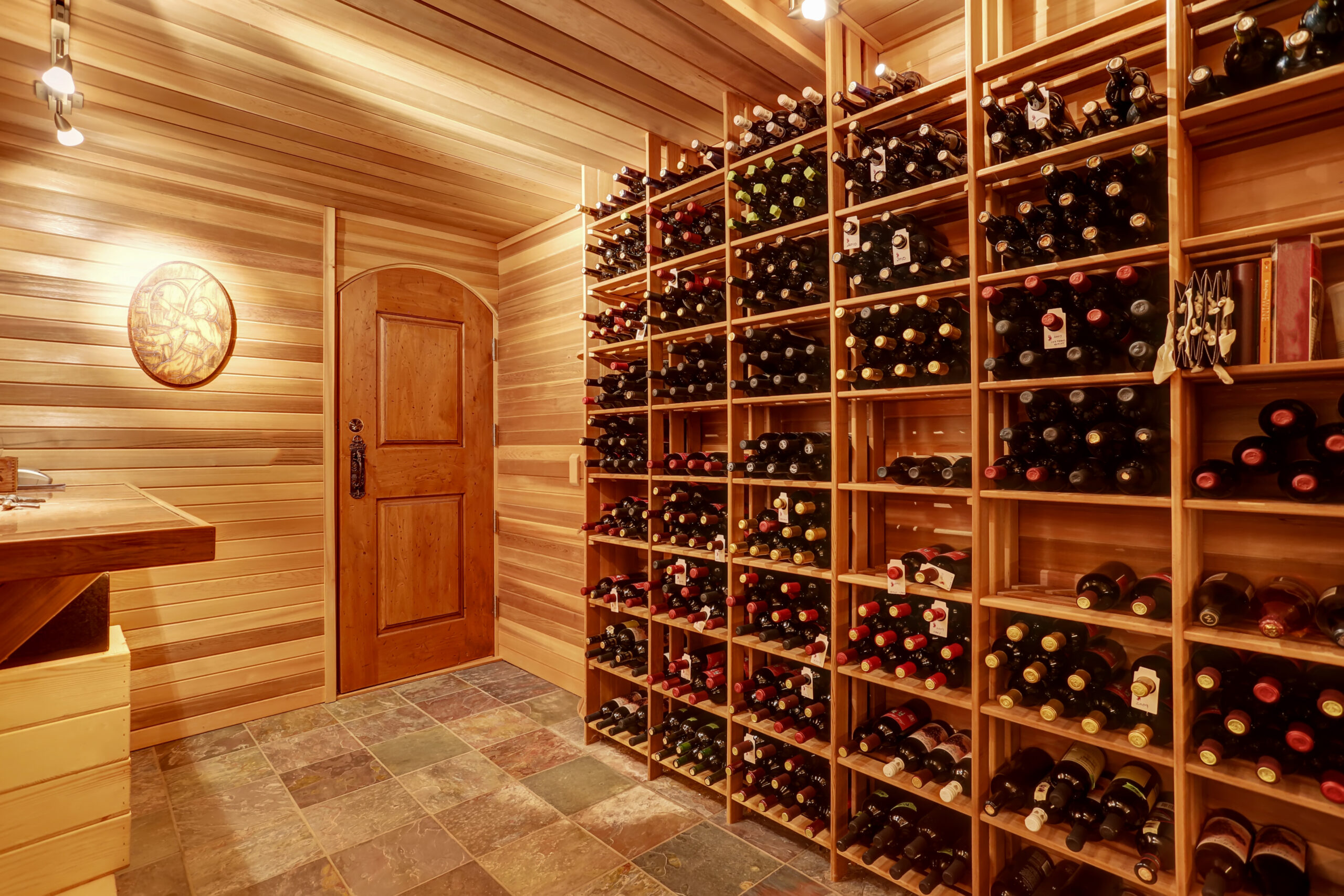 People think that wine cellars are for the rich. However, any wine lover can have one. You might think you don't need one since you can just store your wine in a fridge or a cupboard. But this is actually a misconception, as the wine will eventually be spoiled. So, it's best to invest in a wine cellar.
How Can I Keep My Wine Cellar Cool?
A wine cellar is a necessary feature that keeps your wine bottles correctly and safely stored. It's also used to safeguard your wines against the potential effects of harmful external influences, such as heat, light, vibration, and changes in temperature. When exposed to these elements, your wines will go bad. This is why it's important to maintain the right temperature in your wine cellar.
If you're a first-time wine cellar owner, continue reading to learn how you can keep your wine cellar cool at all times.
Use A Wine Refrigeration System
One of the common ways to ensure the cold temperature in your wine cellar is to install a wine cooling system. A wine cooling system is a specialized unit designed to maintain proper humidity and temperature levels for wine cellars.
To guarantee that your wine collection is stored under the best conditions, the humidity level should range from 50 to 70% while the temperature should be approximately 45 to 64 degrees Fahrenheit. Hence, having a wine refrigeration system will be a good idea.
Generally, there are various types of cooling systems you may consider for your wine cellar. These include:
Self-Contained Cooling System
A self-contained cooling system looks like an air-conditioning unit because it can stand alone. It's an excellent option if you have a small wine cellar space. It has a compact design that makes it easy to install and maintain in the long run. This means you won't need to carry out a significant renovation project for the installation in your space. All you have to do is mount it to your wall, and you'll have a functional system to keep your wine cellar at the right temperature.
For instance, you can shop for wine cellar refrigeration systems from sites like Winecellarhq.com, where they let you shop by the specific type, e.g., through-the-wall cooling units or ducted cooling units.
If you don't want the sight of a refrigeration system in your wine cellar, then a ducted cooling unit will be your best option. Compared to a self-contained system, it can be placed away from your cellar area without compromising its job to provide the proper temperature for your wine collection.
In a ducted cooling system, the condensers and evaporators are found outside, so they aren't directly exposed to sunlight. Because the system has a subtle design positioned away from the storage room, it keeps your products cool and doesn't produce too many vibrations, which are better for your wine bottles.
If your wine cellar doesn't have proper ventilation, this type of cooling unit will be a suitable choice. When using a ductless split system, the evaporator and the condenser are positioned separately. For instance, the evaporator component is found in the cellar while the condensing unit is placed outside or a bit far from the cellar.
With this setup, you can provide the appropriate temperature and humidity level to keep your wine collection cool around the clock, plus minimize the noise and vibration generated by the unit. Since a ductless split system is ideal for cellars without ventilation, you can guarantee better efficiency performance. Moreover, this type of refrigeration unit can last longer than other options.
With the different types of wine cooling systems available in the market, it's essential to have sufficient knowledge before choosing one for your own wine cellar. That way, you can be certain that the unit will protect your beverages from spoilage.
Insulate Your Wine Cellar
Another way of keeping your wine cellar cool is to insulate it. By doing so, you'll prevent heat and other external elements from ruining the quality of your wine. When wine is exposed to heat, its aroma and flavor will be negatively affected. Furthermore, your wine cellar will incur more expensive cooling expenses due to its failure to preserve the cool air and keep the warm air out of the room.
In that case, you should start insulating your wine room as quickly as possible. You can use traditional insulation padding, polystyrene boards, or solid foam sheets. No matter what insulation material you choose, you should see to it that all gaps in the cellar are covered and sealed accordingly.
Use A Vapor Barrier
It's essential to note that the insulation won't be effective if you fail to use a vapor barrier. A vapor barrier is a material used to separate the environment inside the wine cellar from the ones outside. Although it doesn't completely prevent warm air from seeping through your wine room, it can effectively regulate the humidity level of the area, especially in dry climates. Typically, a vapor barrier is placed between your wine cellar's insulation and foundation.
When your cellar lacks this material, condensation may happen, resulting in dampened insulation and mold formation. Unfortunately, excessive condensation can weaken the insulated cellar walls, leaving the cooling system to work harder. When this happens, your wine cellar can't sustain the proper humidity and temperature.
To ensure your room has adequate insulation and vapor barrier, you can contact a professional to help you. They can assess the cellar and recommend the appropriate insulation and vapor barrier options for your needs.
Provide Proper Lighting
Improper lighting can also affect your wine cellar's temperature or humidity level. Thus, it's essential to be careful with the lighting. For instance, you should use blackout curtains to keep heat out and control the temperature in the room. Install LED downlights as well because they produce minimal heat. Avoid halogen and another lighting that emits a lot of heat to prevent temperature fluctuations in your wine cellar.
Bottom Line
If you have a wide collection of wines for cooking, social gatherings, and other purposes, you should consider building a wine cellar. Once you've got one, make sure it has the best temperature or humidity to maintain the wine's flavor and aroma.