Softening meat with tenderizers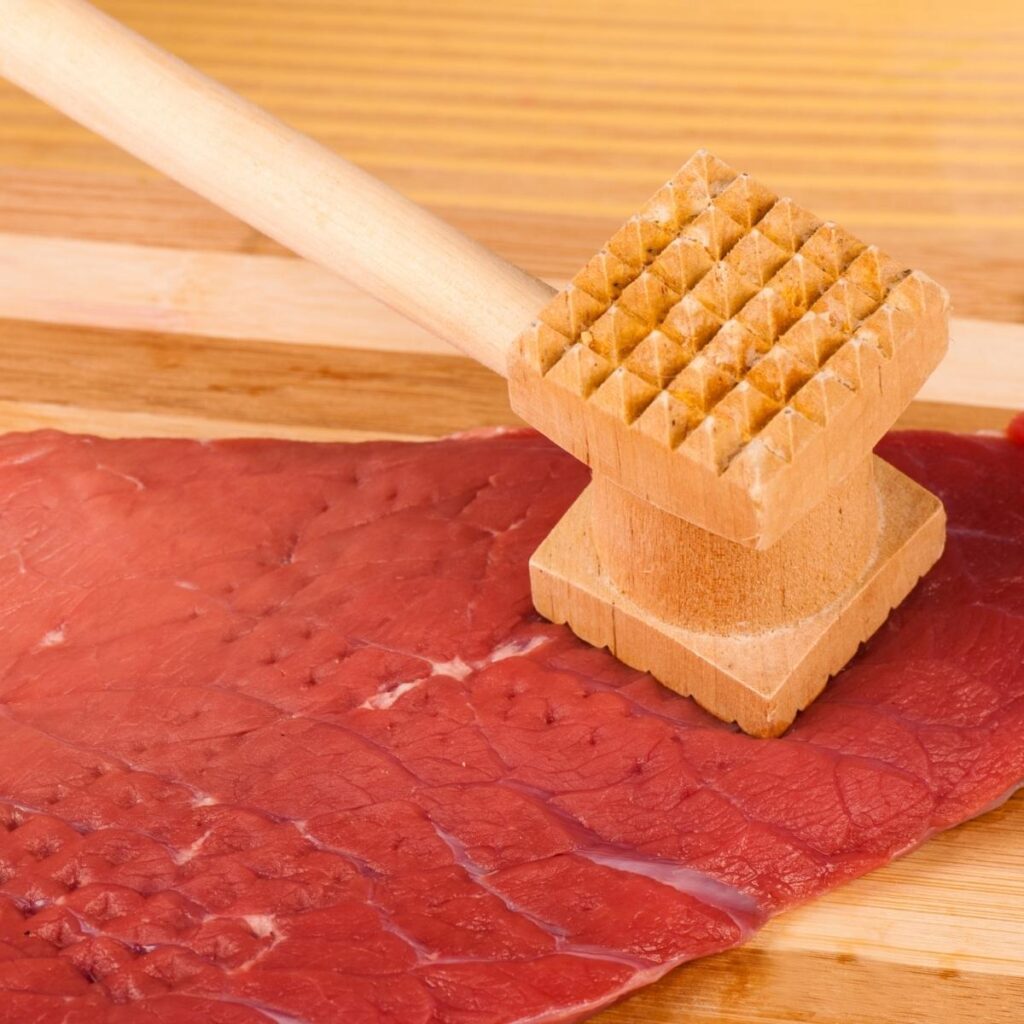 To prepare tender and juicy meat dishes at home that taste like restaurant foods, you must have the right ingredients to support your cooking expertise. Preparing beef dishes can be challenging unless you use the right meat tenderizer that makes it soft for piercing it with the fork easily for enjoying the best taste of the meat.
Indeed, the effectiveness of meat depends on the recipe and your culinary skills, but a lot depends on how soft the meat pieces are. For softening meat, you must use the right type and number of tenderizers that penetrate the chunks and make them smooth. Some meat tenderizing tools are also available to reduce the fibers' toughness in cut pieces of meat. But the home cook's best friend is the powdery enzyme sprinkled on pre-cooked meat, which softens in half an hour and is ready for broil or bake.
Tenderizing Meat
Protease, an enzyme found in almost all living things including plants and animals as well as the soil, is used by meat tenderizers to bring about its chemical reactions. It can be extracted from different parts of plants, such as papaya leaves and fig trees, or from dried fruits like figs and papaya. The enzyme breaks down proteins into fragments that dissolve easily in water, which is why it can make meat smooth and soft without changing its natural taste. This is the reason you will find meat tenderizer powder or an ingredient on different dry marinade mixes at the grocery store. If you want to avoid chemical ingredients found in commercial preparations, you can prepare your own enzyme marinade that is made from natural ingredients.
When to use a meat tenderizing tool?
Since both the tool and the powder helps to soften the meat, you might wonder which would be best for your kitchen. Well, it depends on the kind of treatment of meat. If you want to pound meat and have large quantities to deal with, you must use the meat tenderizing tool.
Yes, the tool softens meat, but the process is entirely different from using tenderizer powder, which is more convenient. Generally, meat sellers use meat tenderizing tools for easing meat before selling. In contrast, cooks would be more comfortable using powdered tenderizer while preparing the meat for cooking or during cooking. Not having a meat tenderizing tool at home should not hinder your efforts of softening meat, as the powdered tenderizer works very well.
How the powdered tenderizer softens the meat
The powdered tenderizer for softening meat contains papain, an enzyme obtained from the papaya, and is the most active ingredient in almost all meat tenderizers. The enzyme's proteolytic action breaks apart by cleaving the muscle fiber proteins together with the connective tissues by a process known as hydrolysis. The process is similar to the digestion process in humans, making it easy for the intestine to absorb the food particles. Food becomes more absorbable due to the effects of papain.
While the tenderizer tools use force to soften the meat, the powdered tenderizers trigger a chemical process in the meat based on the principle of bio-chemistry that does not require any manual force. Since using a mallet or tenderizer tool can be quite stressful for women, an easier and more convenient way to soften meat is to use a powdered tenderizer.
How to use powdered tenderizer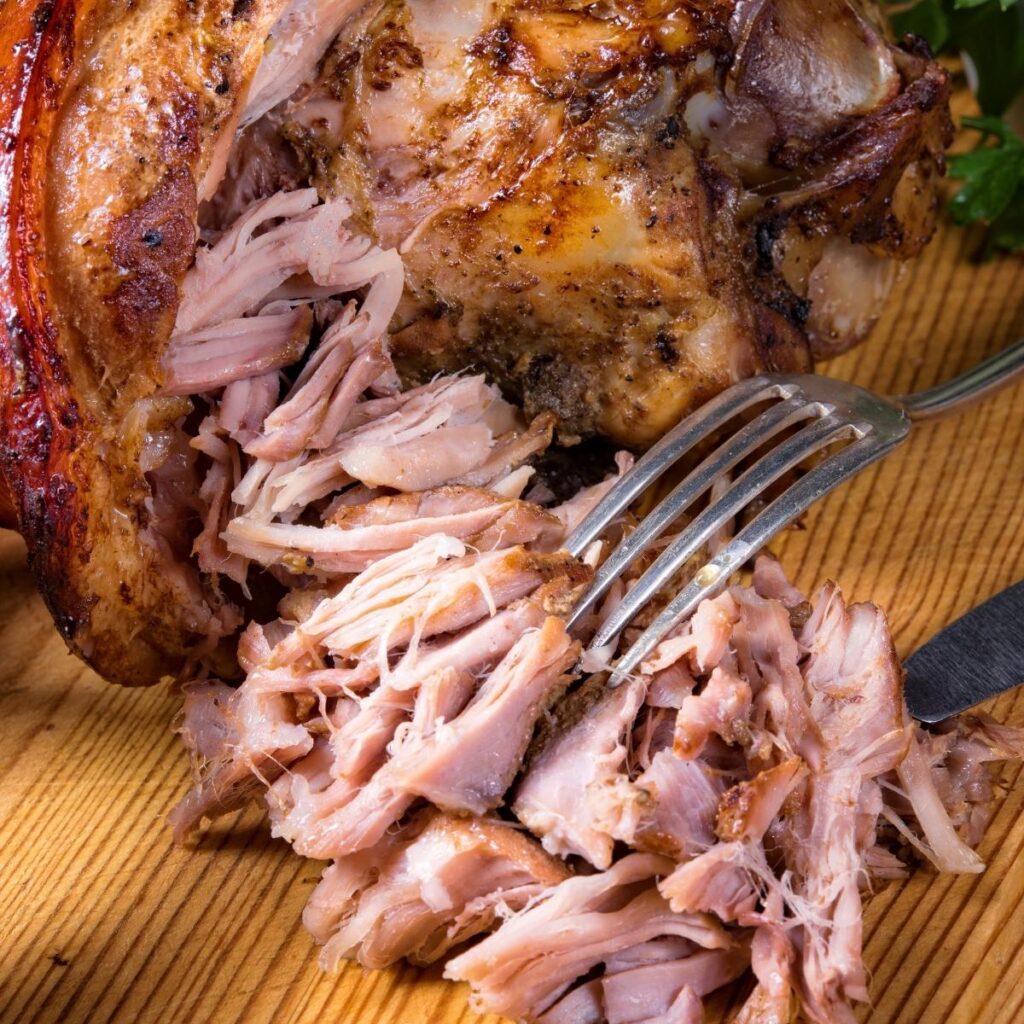 It is always better to soften the meat before cooking so that you start cooking only when you are sure that the meat is soft enough for preparing your chosen delicacy. Start by moistening the meat and creating small holes all over the pieces by piercing the fork randomly until you see the spots prominently all over the met pieces. Next, sprinkle tenderizer all over and wait for 30 minutes by when the meat should become soft.
If you see some places that are still hard, repeat the process until all of the meat is soft.
Powdered tenderizer works very effectively for pork and chicken pieces while steak can be too tough without very high heat treatment so tenderizers might not work on these types. Also, some people prefer to use frozen meat while cooking, but thawing can ruin the meat's texture. Using a powered tenderizer for frozen meat improves skin texture, taste, and juiciness.
By enabling you to easily penetrate tough meat fibers critically affected by enzymes through hydrolysis, powdered tenderizers are very effective for softening meat of all kinds. The enzyme enhances the meat flavor, resulting in a tasty meat dish.
The tenderizer works even on tough cuts of meat, the ones that are usually avoided by most people due to its toughness and high-fat content. The enzyme breaks down the tough connective tissues and increases water absorption, making the cooked meat more palatable.
Powdered tenderizer and preparation methods
The powdered tenderizer can be prepared by mixing it with water or, in some cases, vinegar. Soak the meat in the mixture for the desired time and afterward remove them from the solution and pat dry; we normally recommend a soaking time of at least 20 minutes. Wash the softener off the meat pieces before cooking them.
Also, you can simply prepare a wet marinade solution of tenderizing powder and water to soak the meat pieces in so that they absorb more flavor from the ingredients in the marinade, resulting in a tasty dish.
However, beware of leaving it for a long time as this results in rancidity of the enzyme when left in the open.
Powdered tenderizer vs mallet
The water or vinegar gives an acidic solution with a pH of 4 or 5, which is slightly lower than normal meat's pH so it will not affect the flavor. If you are using vinegar, just allow it to rest for 20 minutes before cooking. Vinegar is a great tenderizer for meat.
Powdered tenderizers are not only safe to use, but also free from any negative side effects caused by mallet or tough cuts of meat.
Even though cooking a steak without any help from powered tenderizers takes time, the results are excellent. But if you are not patient enough for cooking steak, you need to soften the meat before cooking by using a powered tenderizer or mallet. I have used both methods to cook my steak-but always prefer finger punching overusing tenderizers!
Now you are ready to start cooking the delicacy that everyone expects from you.