Low appetite is popularly viewed positively, especially among weight loss fanatics. Reduced appetite might help fight food cravings and hunger pangs, ultimately aiding your weight loss goals.
Treat Your Loved One's Appetite
However, low appetite isn't always a positive phenomenon. Chronic appetite loss, medically known as anorexia, can deprive your body of the food required to generate energy and stay healthy. Anorexia could be a symptom of an underlying medical condition, including physical and psychological issues.
Fortunately, there are multiple ways to treat chronic appetite loss as a way of regaining your health and vitality. This post looks at the top five natural ways to help your loved ones treat low appetite, but first things first.
If you find yourself in this position, you can help treat your loved one's loss of appetite by stimulating their desire to eat and helping them consume the calories and nutrients they need to stay healthy. It helps to know the right ways to approach this.
Causes of Low Appetite
Loss of appetite can result from several causes.
Common ones include;
Pregnancy
Metabolic problems
Endocrine imbalance
Loss of a sense of taste
Bowel diseases, such as colitis, pancreatitis, and inflammatory bowel syndrome (IBS)
Traumatic brain injury, resulting in conditions like dementia
Certain chronic diseases, such as cancer, HIV, hepatitis, chronic liver disease, chronic kidney failure, and heart failure
Certain medications, such as antibiotics, opioids like codeine and morphine, chemotherapy drugs, and antidepressants
Symptoms of Anorexia
The one obvious symptom of anorexia is reduced interest in food. Anorexics may have no urge to eat even when they're famished.
Other symptoms of low appetite include;
Chronic fatigue
Drowsiness
Physical inactivity
Adverse reactions to certain smells, including aromas that one ordinarily finds palatable
Unintentional weight loss
Stress, anxiety, and depression
5 Natural Treatments for Low Appetite
Increase Meal Frequency
Most people have adapted to eating three full meals a day. But for those with poor appetite, this conventional dietary practice may seem quite challenging.
Fortunately, you don't need to wait till lunchtime or dinner to have your next meal. Not when you can split the three main meals into smaller ones.
You may not be able to finish your entire lunch plate in one sitting. But you can certainly make a good effort by consuming some of the food as brunch.
The more snacks you consume in between your main course meals, the better your appetite will get.
Cut Back On Fiber
Fiber-rich foods are widely recommended for people trying to lose weight naturally. That's because dietary fiber, particularly insoluble fiber, produces amazing filling effects.
Fiber-rich meals induce a sense of fullness faster, thereby helping to reduce the food portions you can consume in one sitting. These foods can also make you feel fuller for much longer. On the flip side, fiber may seriously curb your food cravings, which could prove disastrous if you're battling chronic appetite loss.
Therefore, it's essential to cut back on fiber. That mainly entails reducing the number of green vegetables in your diet.
Suppose you're worried about losing out on the incredible amount of fiber as well as vitamins and minerals in plant-based foods. In that case, you can always replace veggies with fruits while recovering from anorexia.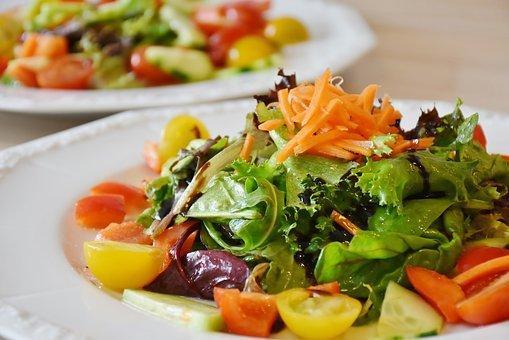 Increase Your Calorie Intake
It's not enough to cut back on fiber. It's also recommended to supplement those efforts with high-calorie foods.
Calorie-rich foods are famous for their energy-boosting effects. As you're already eating less than you usually should, you need foods that can jump-start your body's energy production processes.
Calorie-rich foods include red meats, poultry, seafood, whole milk, and beans. Potatoes, yams, and whole grains like brown rice also fall in this category.
If you still feel fatigued despite upping your calorie intake, then the chances are that your body isn't metabolizing these foods properly. Your best bet would be to invest in energy drinks in such circumstances.
Try CBD and Delta 10
CBD is short for cannabidiol. It's an active cannabinoid obtained from the cannabis plant, marketed for its powerful medicinal value.
Most CBD-based studies focused on the compound's analgesic, anti-inflammatory, and anxiolytic properties. However, research suggests that CBD might also help with chronic appetite loss.
Cannabidiol's positive effects on poor appetite mainly come from the compound's antiemetic properties. According to animal studies, CBD might help quell nausea through its interactions with hormones known to control the mood, such as serotonin.
CBD may also treat appetite loss induced by endocrine imbalance by interacting with other hormones in the body, including dopamine and anandamide. And the best part is that, unlike its cousin tetrahydrocannabinol (THC), CBD doesn't induce any psychoactive effects.
Besides, there are numerous places to source high-quality cannabidiol products. Feel free to buy delta 10 flower products or other CBD-infused goods.
Eat More of Your Favorite Foods
Eating is not only a physical experience. It's also a psychological one.
It's easier to consume more foods that you naturally enjoy than those you're usually averse to. Studies have shown that you're likely to enjoy food more enthusiastically if you chose it than if you had no option to pick the food.
Perhaps this would also be the perfect opportunity to indulge your sweet tooth. Just remember not to overdo it.
But what if your favorite foods happen to be unhealthy options?
Well, there's no need to fret. Instead of purchasing the food from fast-food restaurants, you might consider preparing it at home using healthier ingredients.
Consider Natural Remedies
Several naturopathic remedies may also help stimulate the appetite. These include:
Cayenne pepper
Cloves
Fennel
Garlic
Ginger
Ginseng
Green tea
While there is little hard evidence of their benefits, herbs, teas, and roots like these have been used this way for centuries.6
Even so, naturopathic remedies can sometimes interact with your loved one's medications, so check with their nurse or healthcare provider before adding any such product to the treatment plan
Final Word
Chronic appetite loss is a severe medical condition that requires prevention rather than cure.
So, ensure you practice the tips mentioned earlier frequently as a way of maintaining a healthy appetite.