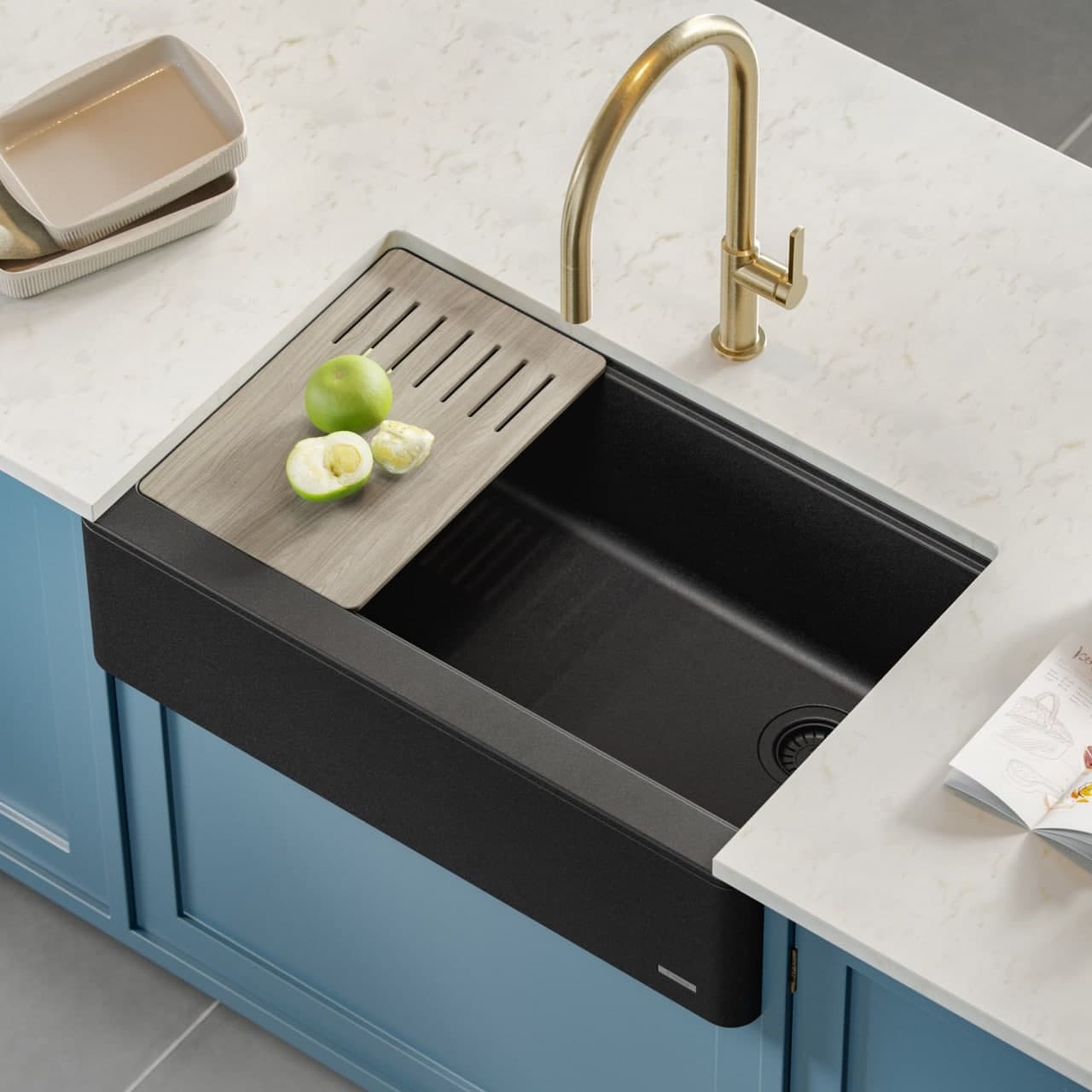 Do you know how to decorate a kitchen? A kitchen is not just a cooking zone in the house. This busy place offers you much more than taking care of your physical nourishment. It is particularly relevant for kitchens with dining nooks where you eat, laugh, celebrate, and enjoy together. In that corner, you weave plenty of fond memories without even realizing it. It can be your family dining space. But you may also entertain your guests and friends from time to time. It serves as a base for your emotional bonding and mental peace. It allows you all to come together despite a bad yesterday. That's why it is essential to take care of this spot.
Whether you head to it for a small bite, casual meal, or on-the-go dinner, you can integrate your dining area with the kitchen in multiple ways. Here are some design inspirations to help you incorporate different seating styles into your kitchen.
The cozy look
Some kitchens can have a smaller footprint, due to which you can face a mental block when it comes to imagining a dining nook in that same corner. But you don't need much room for it. Even tiny square footage can come in handy in creating a cozy zone. If there is a little space in front of the window and between cabinetry, you can put a petite table and vibrantly colored chairs to produce a casual vibe. It can be your go-to spot for quick meals or coffee. Choosing a pedestal-style table in a round shape can be ideal if you wish to enjoy extra legroom. You don't usually get so much freedom of movement with rectangular ones.
The streamlined design
For someone with modern taste, sleek and simple design can be more appealing. So, let's visualize a long island counter for snack and breakfast time. It should not cover prep space, for sure. Add backless stools in black and white combination because a gray and white background can welcome them wholeheartedly. The chairs should remain under the countertop to avoid disturbing traffic. The sink in the dining area with a gold-colored fixture can be across the other side of the island table and chairs. While it makes a lot of practical sense, combining a white sink with a long golden faucet can be visually pleasing.
The surrounding views
Do you have oversize doors and windows in the kitchen? You can build your dining area in that part—Tuck a comfortable banquette under the window on one side of the eat-in kitchen. You can leave the windows uncovered. Add throw pillows to the seat to make the seating arrangement extra cozy. Eating your meal in the backdrop of the lush green views and natural light filtering through the windows can be an experience. And the good thing is you can look forward to this moment every day without even stepping out of your house.
The uniformity
Including a dining area in the kitchen can be fun when you color coordinate them. Use similar shades in both these places to make them look open and connected. For example, if your kitchen has a butcher-block countertop, your dining area can opt for furniture in a light wood finish. Is there room for a banquette? You can paint it white, just like the upper cabinets. The tiles will maintain a consistent look from the kitchen to the dining area without causing any distraction. It can also be helpful for cleaning purposes.
The magical two dining areas
Typically, people opt for one large dining table in a spacious kitchen. You can do it differently by creating two individual dining areas that are close to each other. In the breakfast nook, you can fit a small table for four to avoid crowding. On the other hand, the nearby countertop can double as the dining area with a few bar stools. Such an arrangement can feel airier.
The narrow wonder
The narrow passage in the kitchen is easy to ignore when you look around it for a dining space. But don't make this mistake. You can use this space for your goal by using suitable furniture items. If you don't have much room left between the kitchen island and the wall, you can focus on a narrow table and slim chairs. Ideally, a round table is much more advantageous. However, this solution can eliminate the risk of overcrowding, giving you ample scope to enjoy your daily meals in the same space as the cooking room.
The too-small eat-in kitchen
As already mentioned, even a few inches of space can be useful for a dining area in the kitchen. All you need to do is find an empty wall, push a small table against it, and pair the same with a bench for two. When the table is free, you can turn it into a prep zone for your cooking comfort.
The mixed charm
Sometimes, it doesn't hurt to be a bit greedy. If you want to enjoy the stylish flair of a banquette and the traditional coziness of the chairs, you can achieve this for your casual dining area effortlessly. The built-in banquette can lend a plush feel, while the chairs can make the whole area quite flexible. You can have drawers in the banquette bench to store linen or dishware.
Do you like this place to be colorful? In that case, you can choose a nook affording a scintillating outdoor view and natural light because of the big windows. Under this, a cozy banquette with green, red, and pink seating cushions can stand out for its attractiveness. On the other side of the table, you can add a few chairs.
Designing a kitchen with a dining space can be fun. Your emotional investment can be even higher in this project. After all, it will serve you and your family almost daily. Since there are many options to deck it up, you can feel particularly enthralled at the prospect of having an additional nook in the cooking zone. Anyway, keep exploring ideas until you find your choice.