Banana, Mango, and Blueberry Smoothie! Simple, tasty, healthy, nutrient-dense, and refreshing. It contains only 5 nutritious ingredients Banana, Mango, Blueberry, Pineapple, and almond milk. Plus, very low calories per serving. Yum!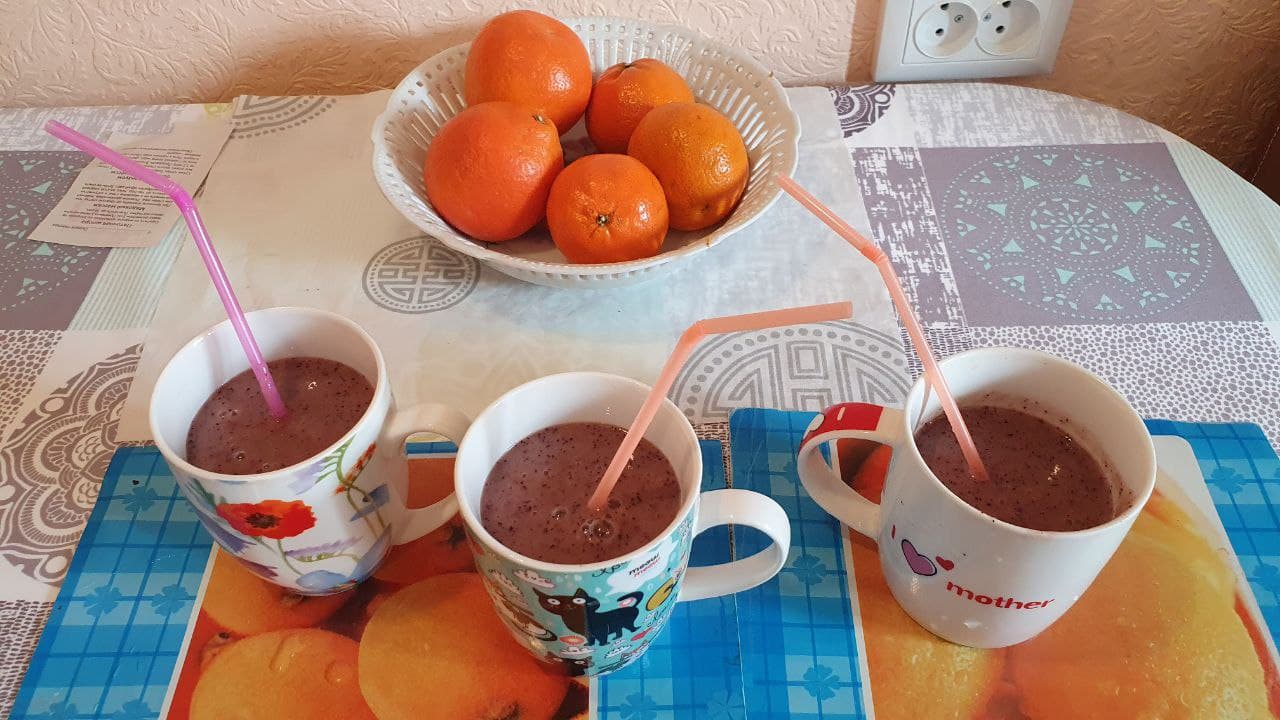 I've always been a big fan of smoothies; they're delicious and quick to prepare even if you are extremely busy with your work. This simple and easy Banana, Mango, and Blueberry Smoothie is another tasty and nourishing way to start the day. It is ready in a minute, and if you're in a rush, it is ideal for taking with you on your commute.
It's thick, refreshing, kid-friendly, and deliciously fruity! The banana provides a lovely creamy base to this smoothie. Mango adds a tangy flavor and brightness. On the other hand, the blueberries add a splash of color as well as a slew of health benefits!
This amazing banana mango blueberry smoothie is great for breakfast or any other time of the day. This is nutrient-dense you'll make again and again! This recipe yields three satisfying one-pint servings.
1. Get The Ingredients Together
As mentioned above, only 5 ingredients are required for this Banana, Mango, and Blueberry Smoothie. Just 0.5 cup pineapple chunks, 1 piece medium banana, 1 piece medium mango, 0.5 cup blueberries, almond milk( just enough to blend up everything well), and some ice cubes. That's it.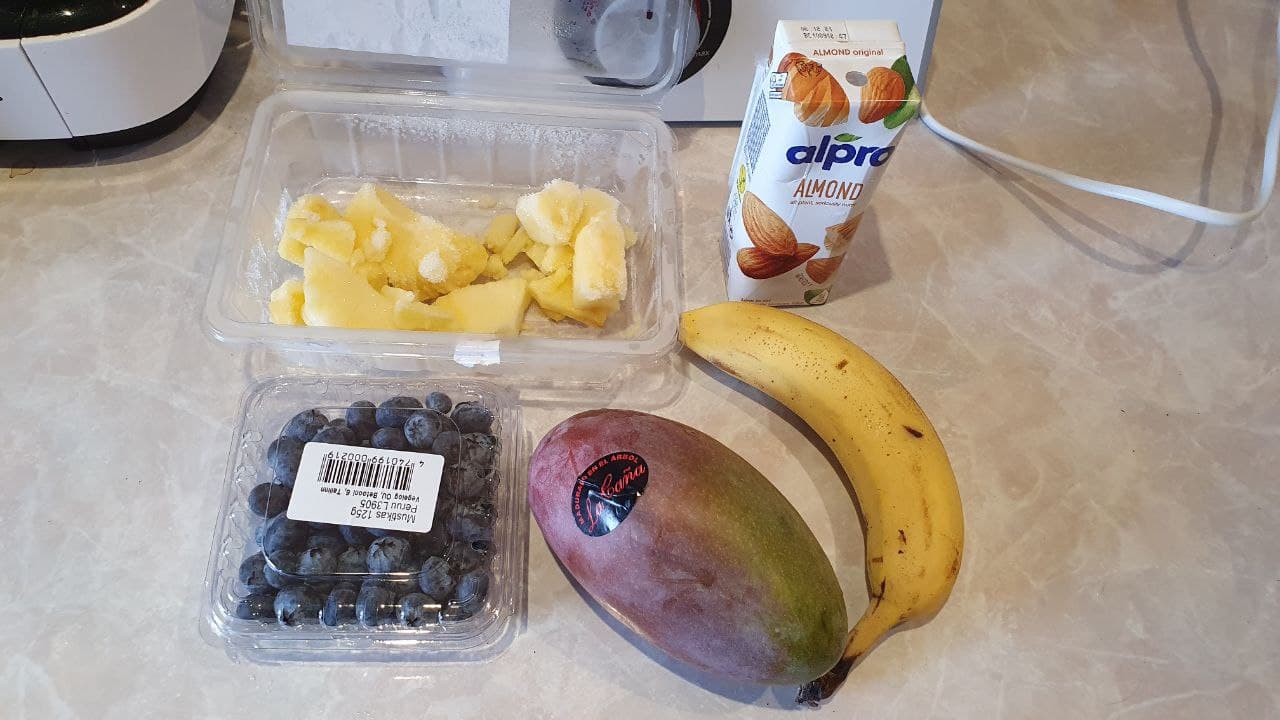 You can use either fresh or frozen fruits. It doesn't matter. However, if you use frozen fruit to make this smoothie, it'll be even easier. There's no need to wash, peel, remove the pit, cut, or chop any of the fruits. Using frozen pieces has the additional benefit of making the smoothie cold without any need for ice cubes.
I used almond milk to make this smoothie dairy-free. However, you may substitute your favorite or any other plant-based milk.
2. Blend And Blitz
Put all ingredients into a smoothie maker/high-speed blender and blitz until smooth. And that's it. Pour the smoothie into serving glasses, garnish with fresh mint leaves (if you like), and Serve immediately.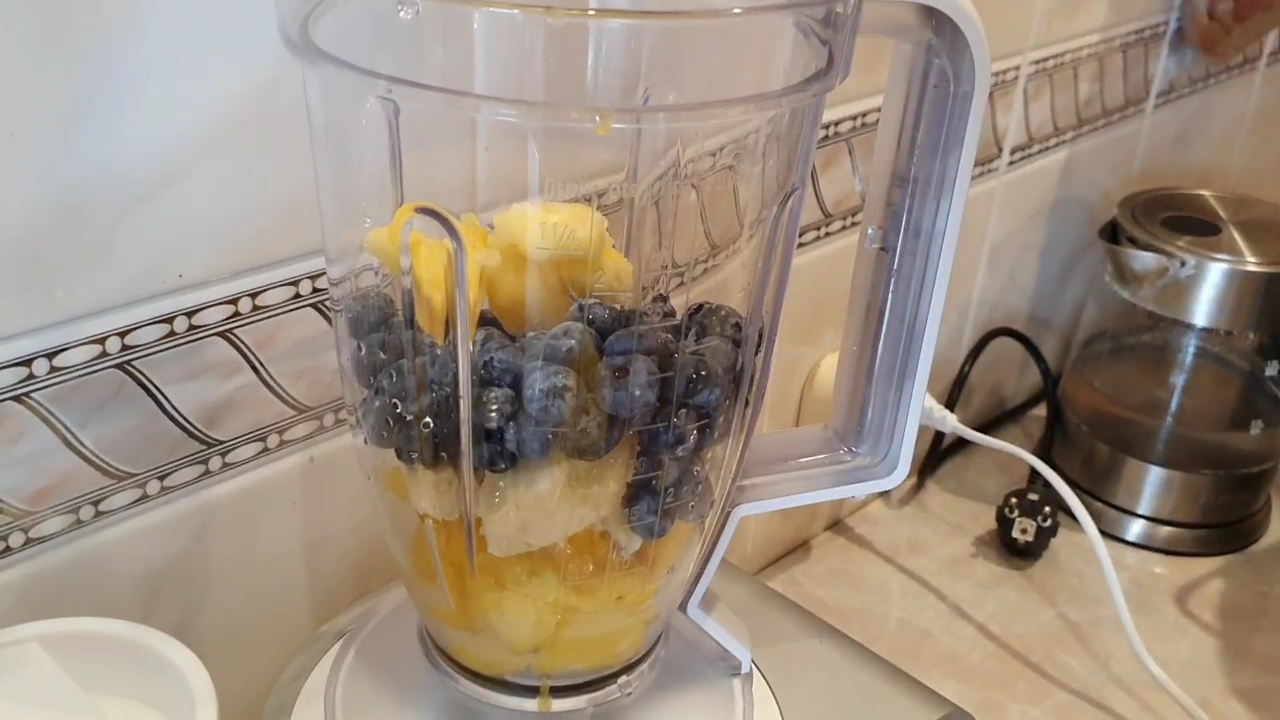 This drink has more refreshing flavors when made fresh. However, you can store leftovers in the refrigerator for a few days. However, I like making and serving it fresh each time.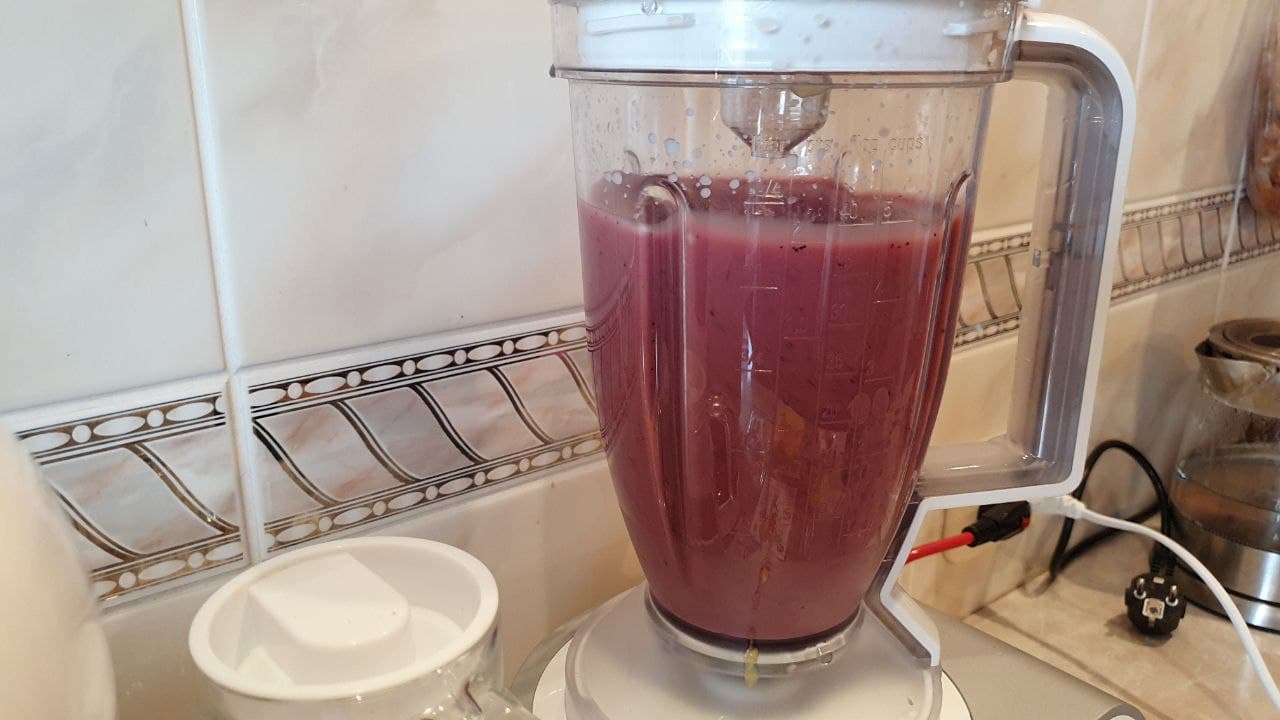 So, the next time if you want something new to add to your diet, try this banana, mango, and blueberry smoothie! It'll help you get more nutrients and spice up things a little. Have fun with your blending!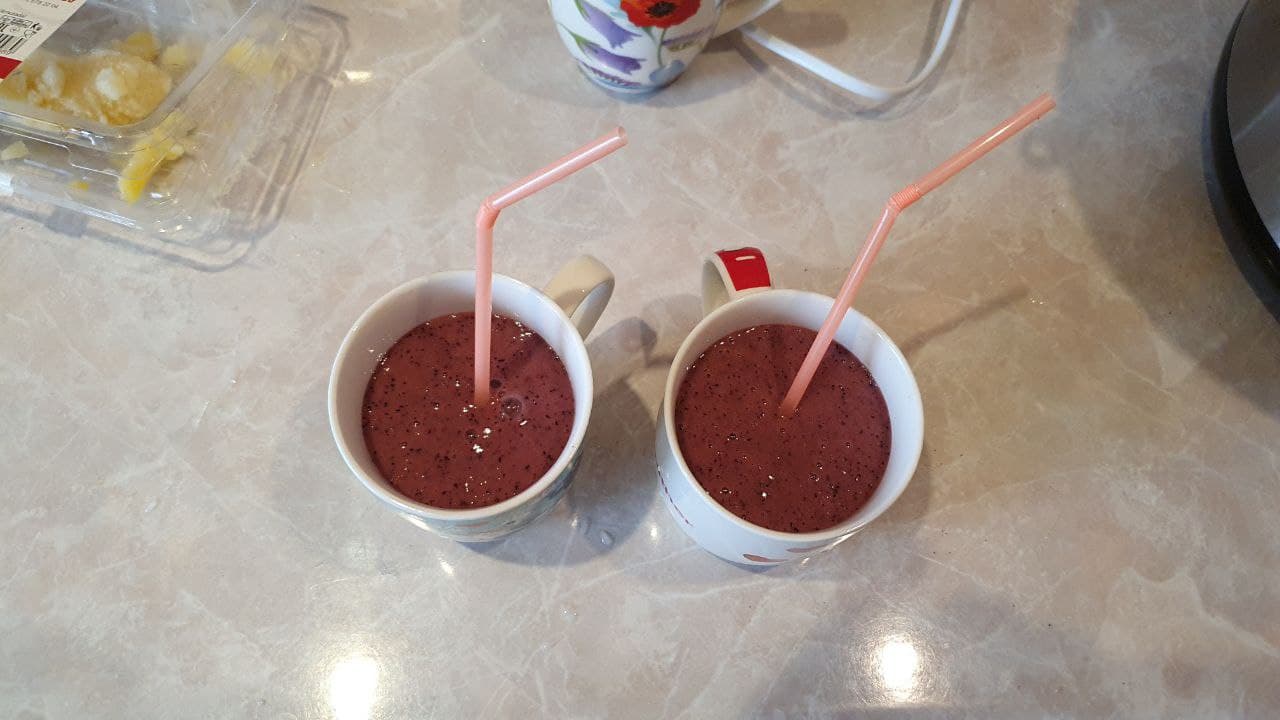 If you give this recipe a try, let me know how it turned out by leaving a comment below!
3. Nutritional values
4. Printable recipe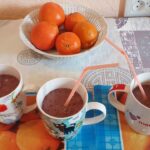 Banana, Mango, and Blueberry Smoothie
Banana, Mango, and Blueberry Smoothie! So tasty and just 5 ingredients! Banana, Mango, Blueberry, Pineapple and almond milk. 2% fat and less than 143 calories! Yum! | theyumyumclub.com
Keyword:
almond milk, banana, blueberries, mango, pineapple, smoothie
Ingredients
0.5

cup

pineapple chunks

1

piece

medium banana

1

piece

medium mango

0.5

cup

blueberries

Ice, optional
Instructions
First, gather all of the ingredients together.

Place all ingredients in the blender. Add a little ice if you like. I added frozen pineapple. Could be frozen banana too.

Blitz, pour and enjoy. Yum!